Whether as a party purse or travel purse:your new mini purse Space wallet peak fits in any tight trouser or skirt pocket, almost invisible. It is also a pleasant companion when doing sports.
Of course, the mini wallet is also ideal as a full-fledged small wallet for the minimalists among us. Many of our customers swear by it!

In contrast to the Space Wallet Push , the coin compartment flap of the PEAK models is in a different color than the rest of the leather.
Space wallet peak
Regular price
$28.00 USD
Sale price
$28.00 USD
Unit price
per
Sale
Out of stock
View full details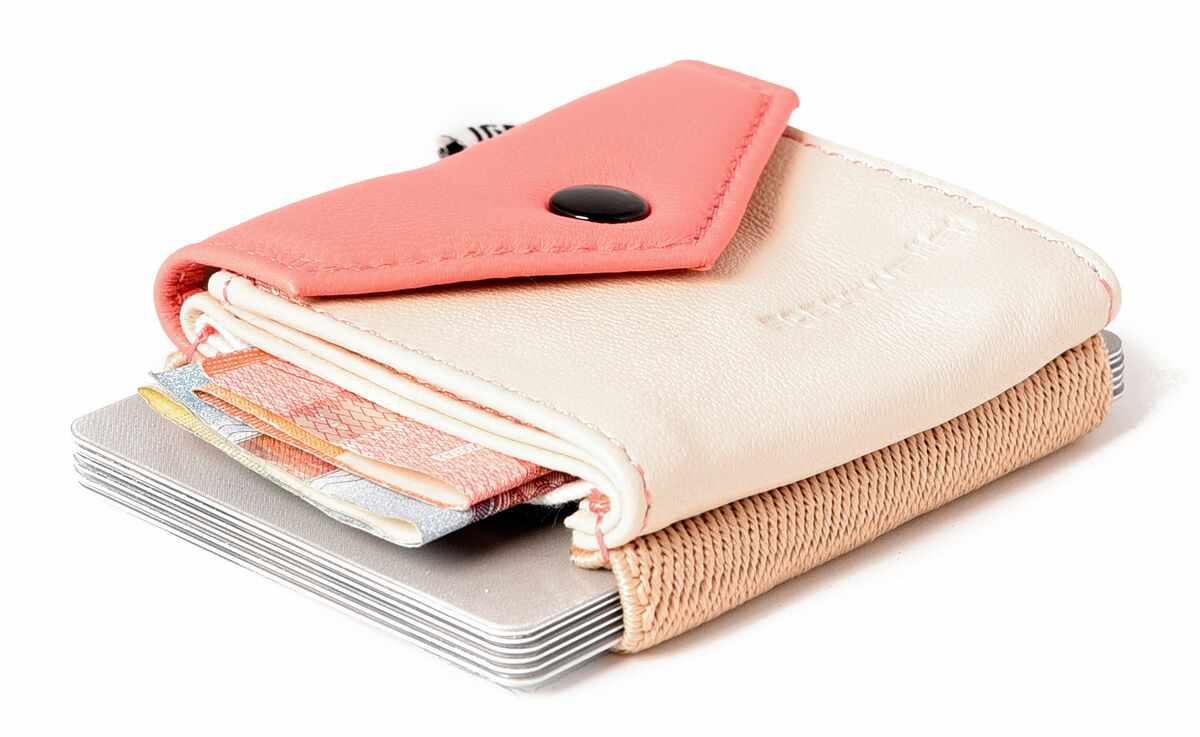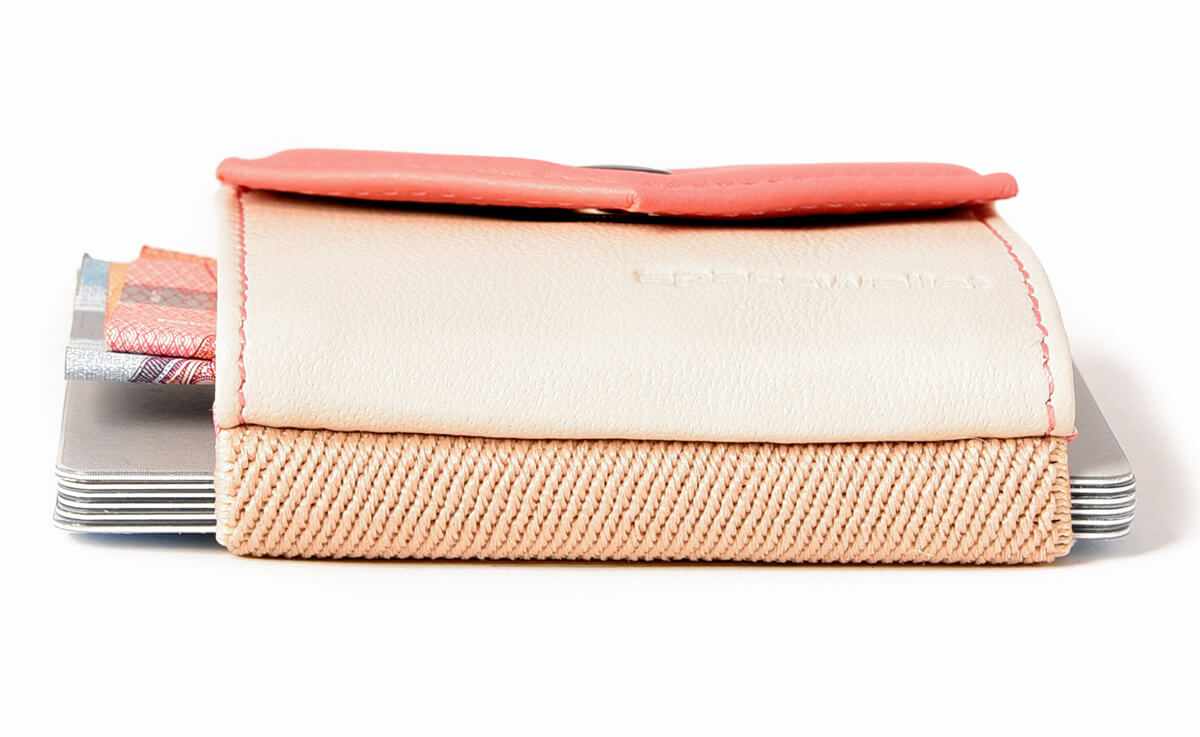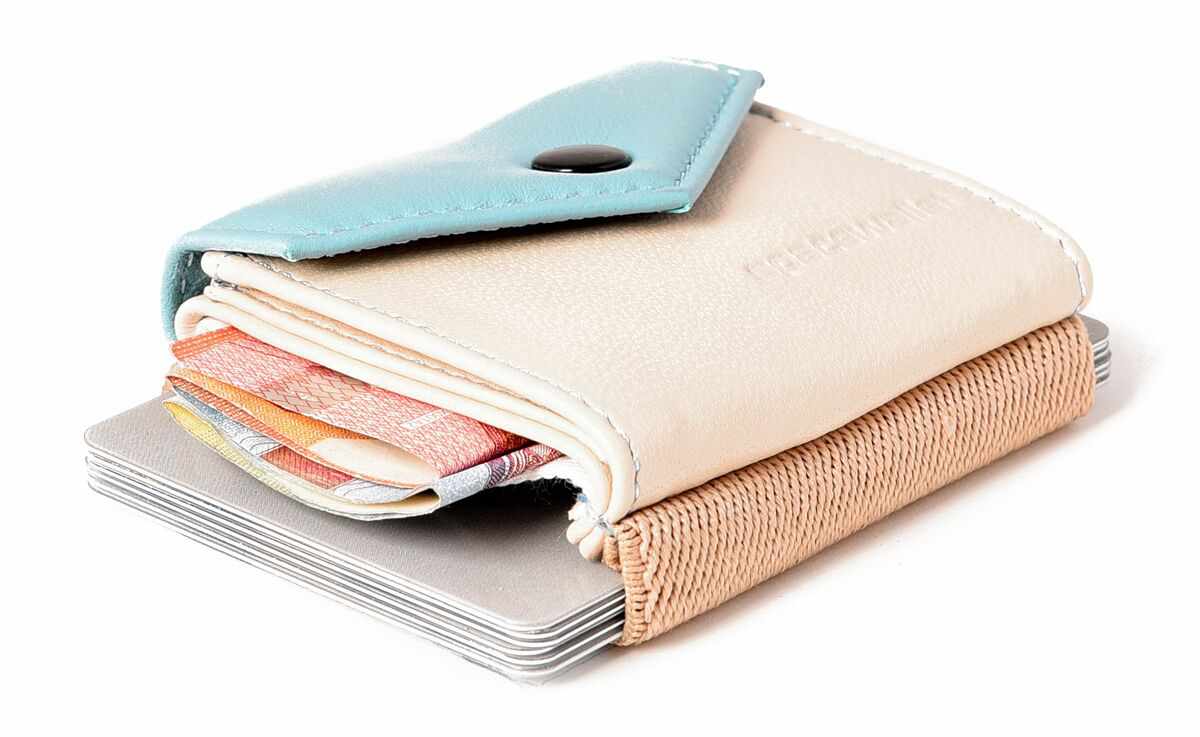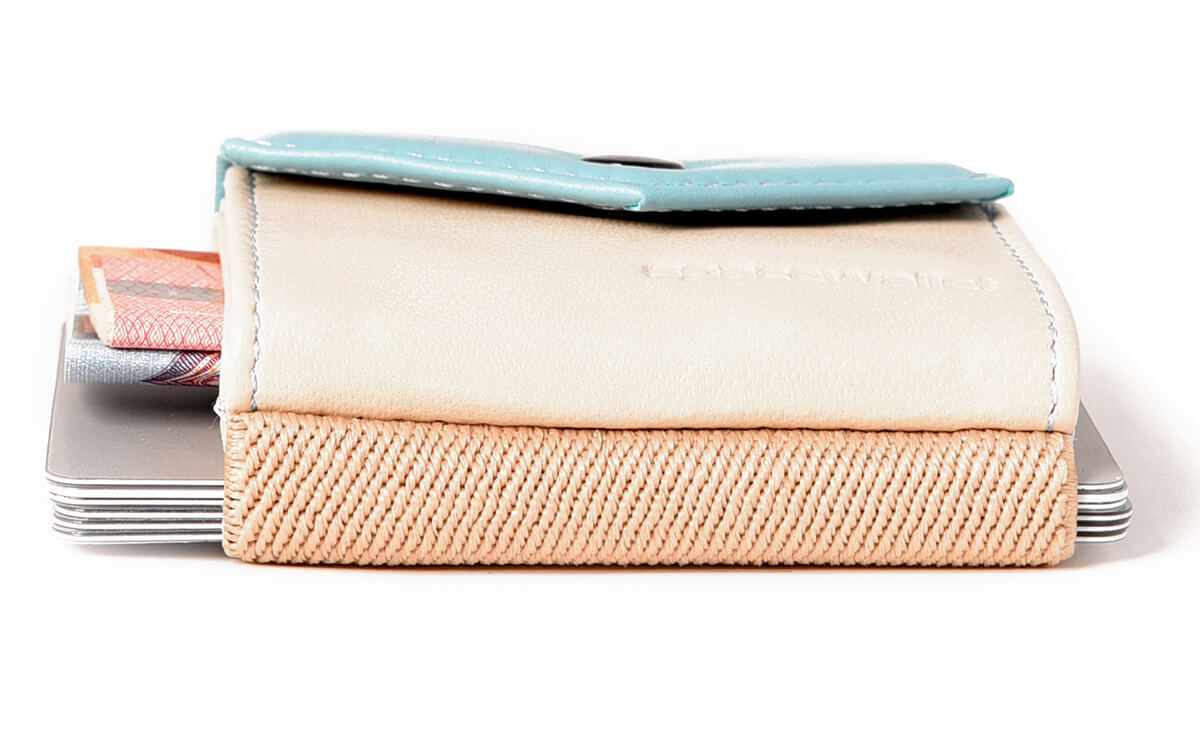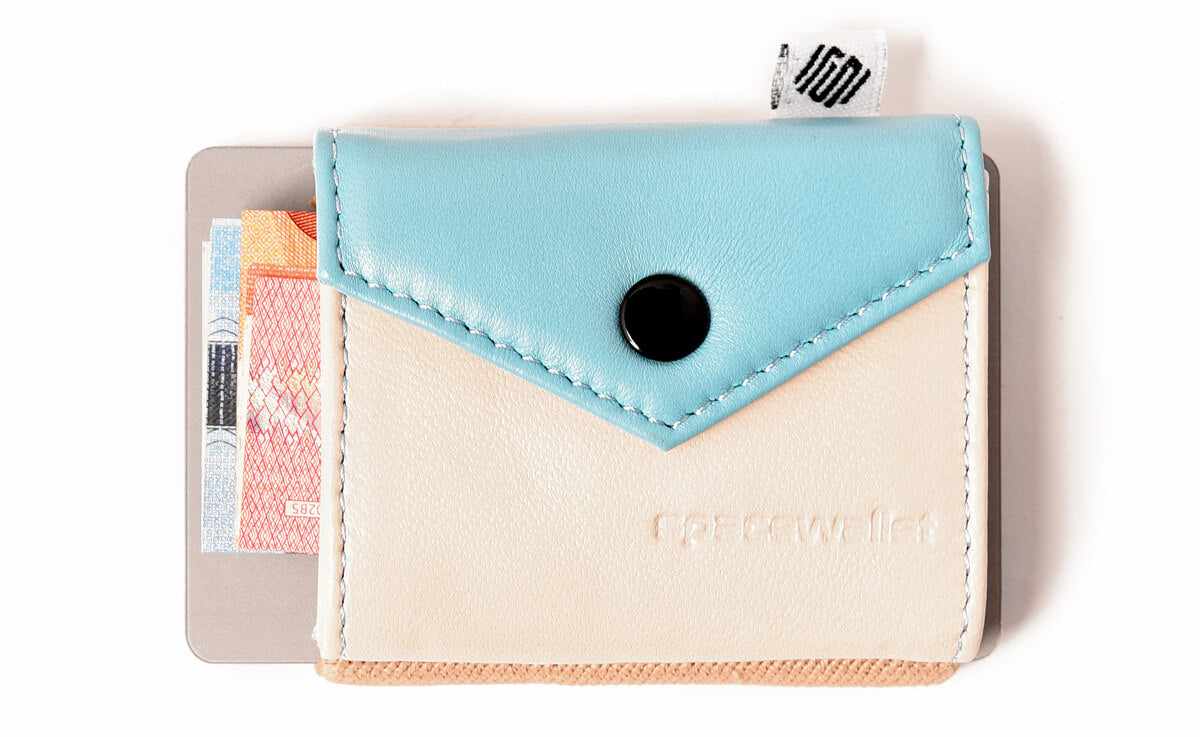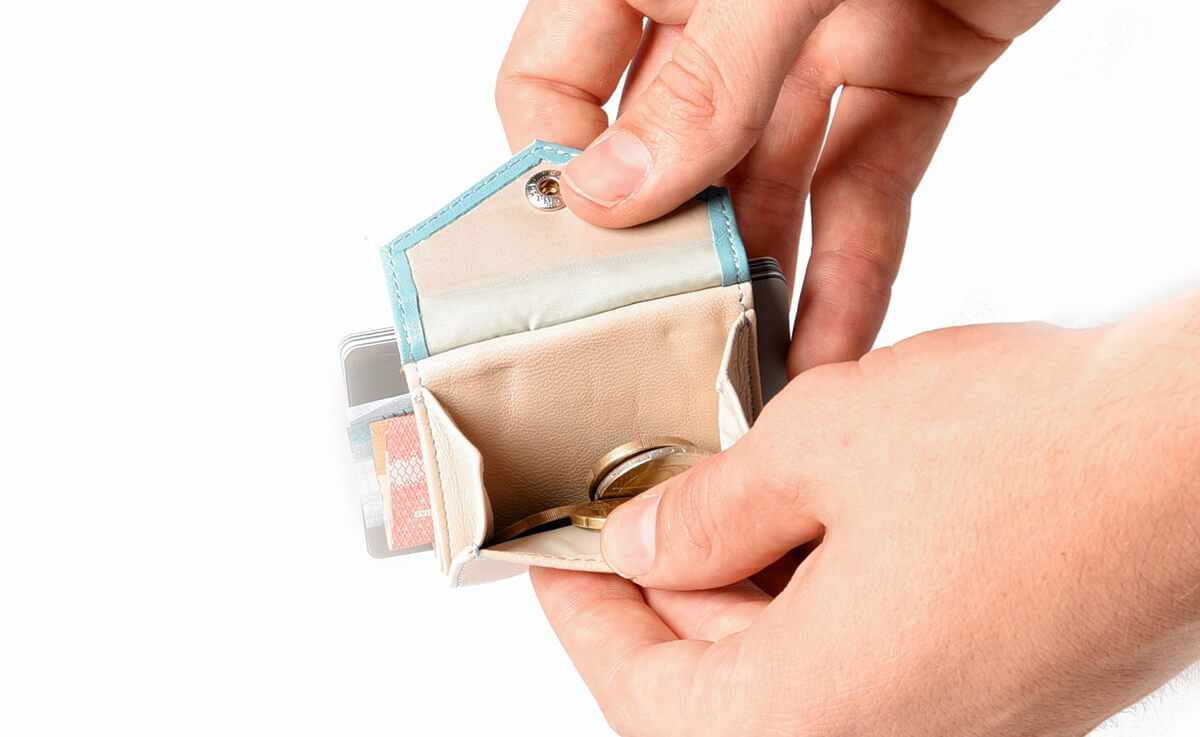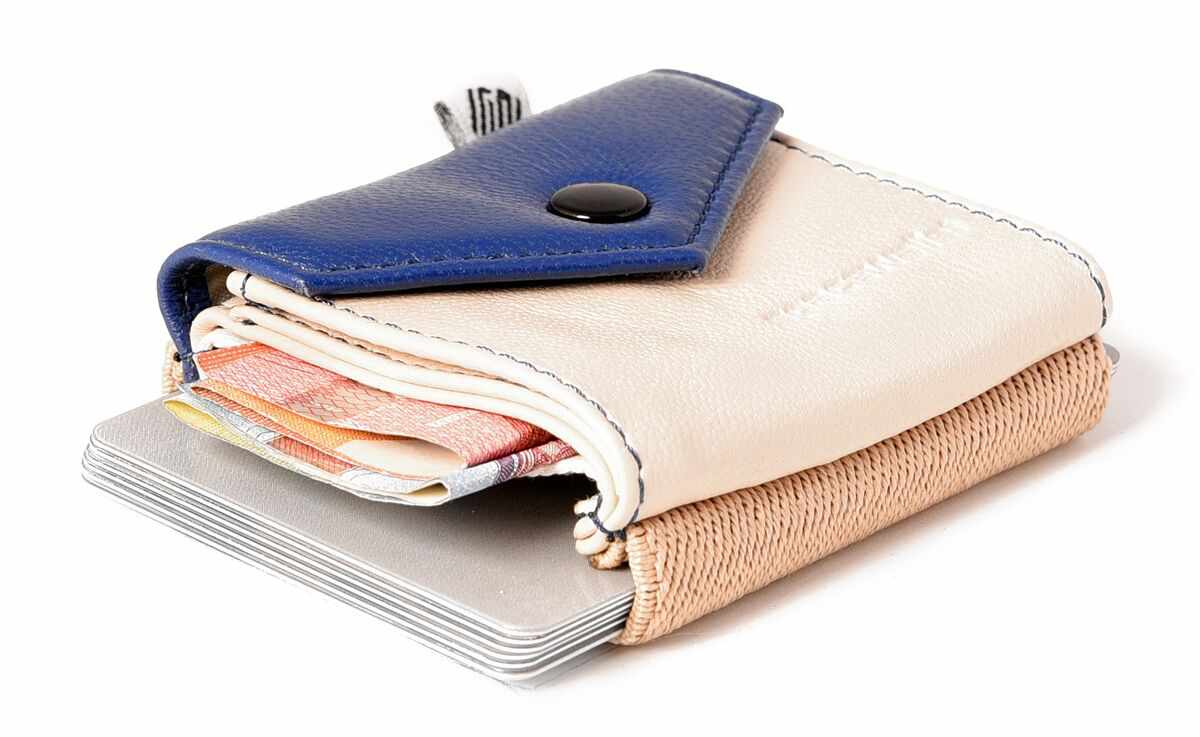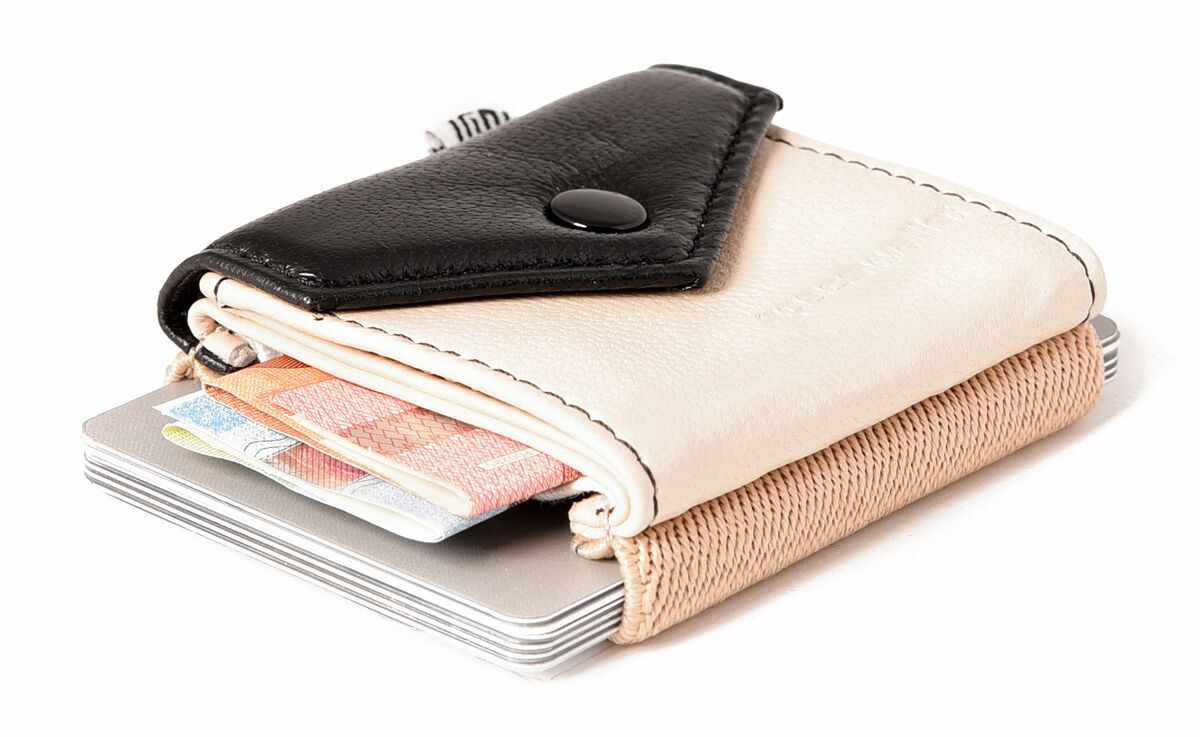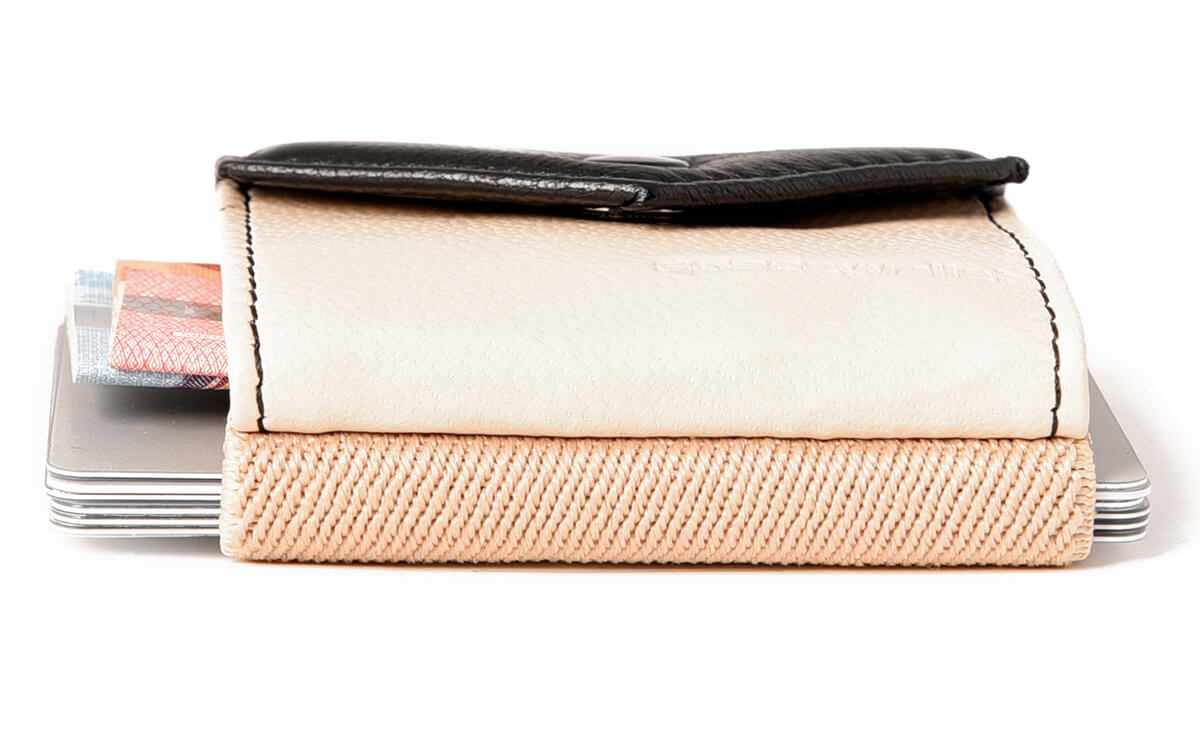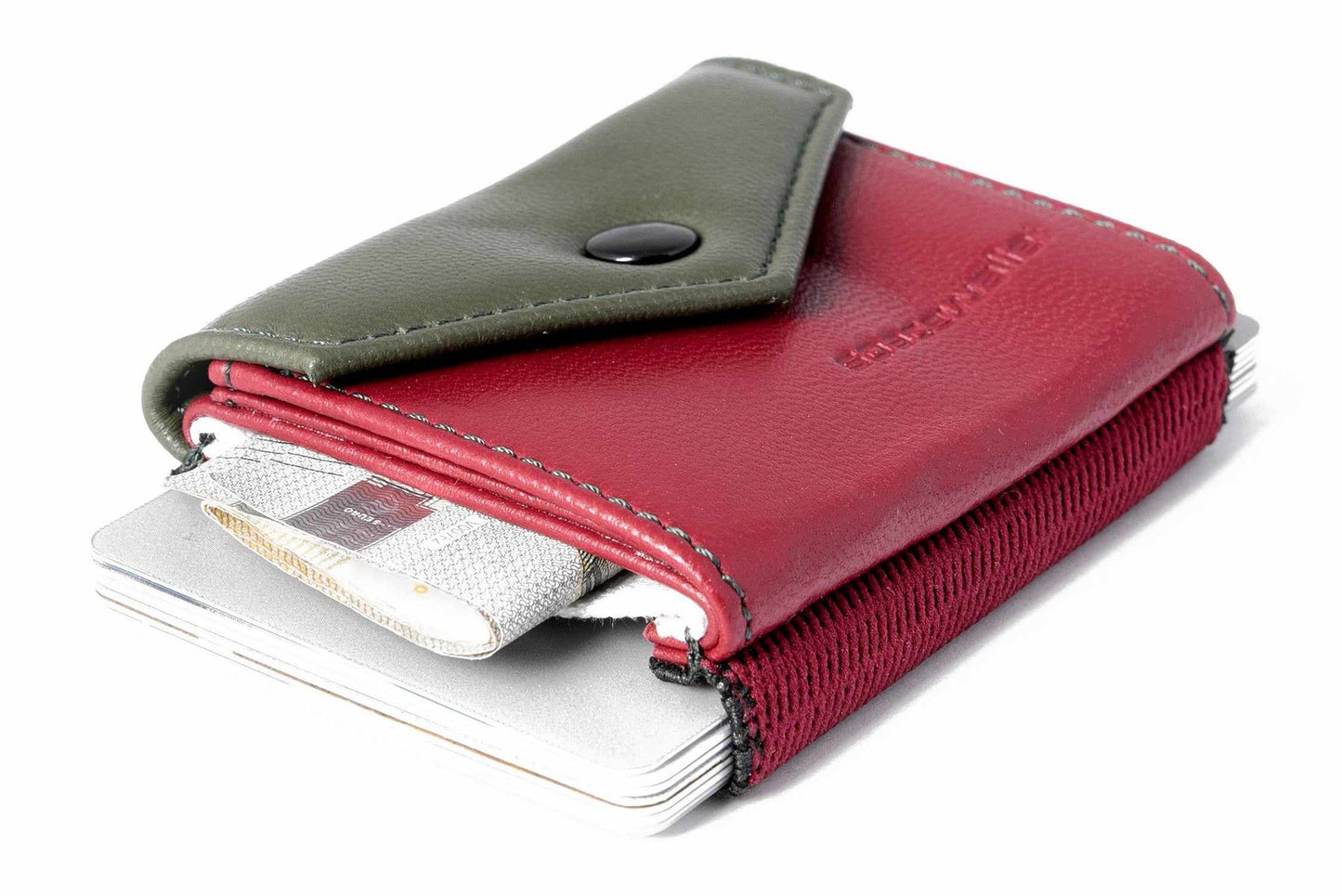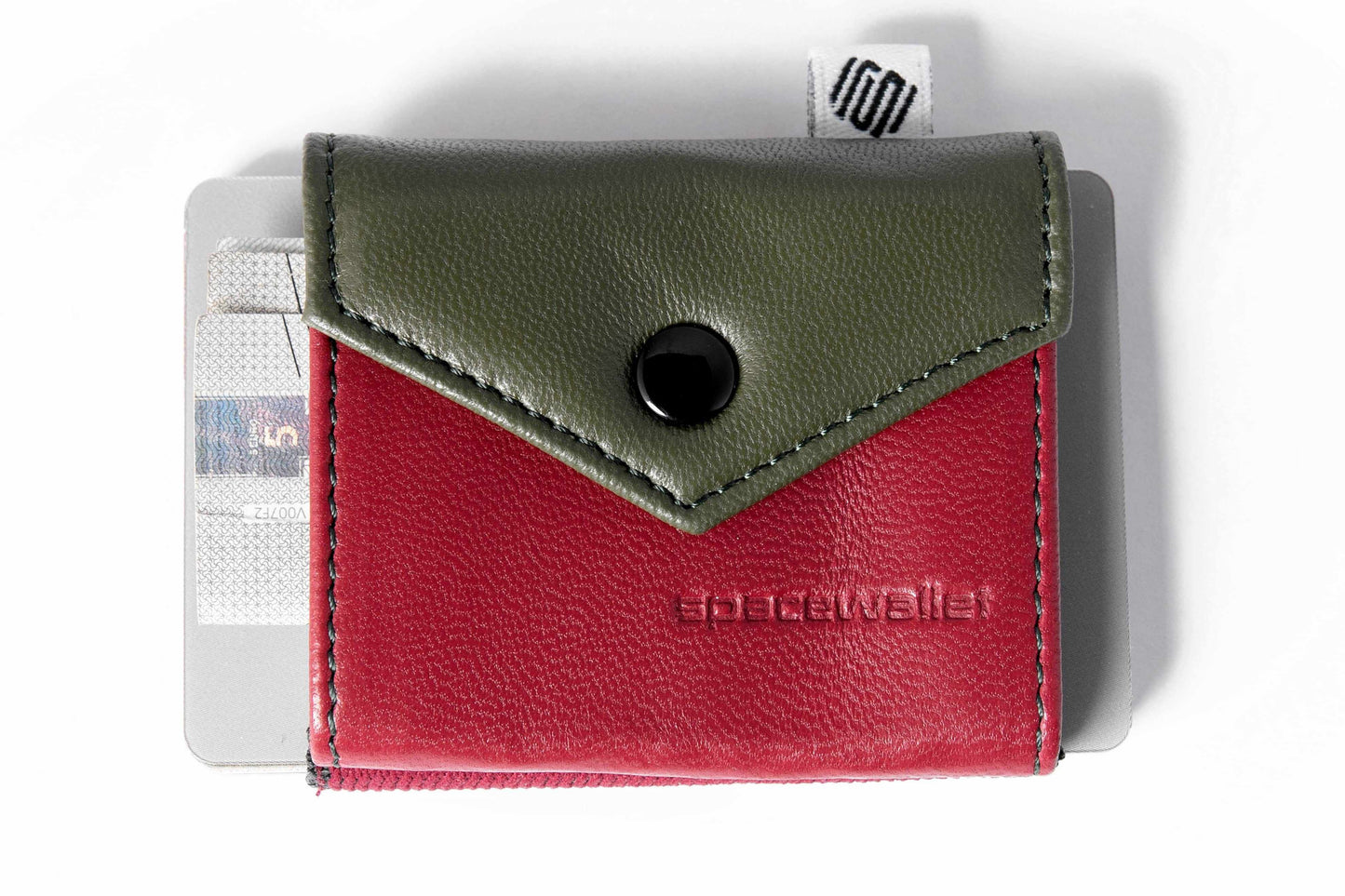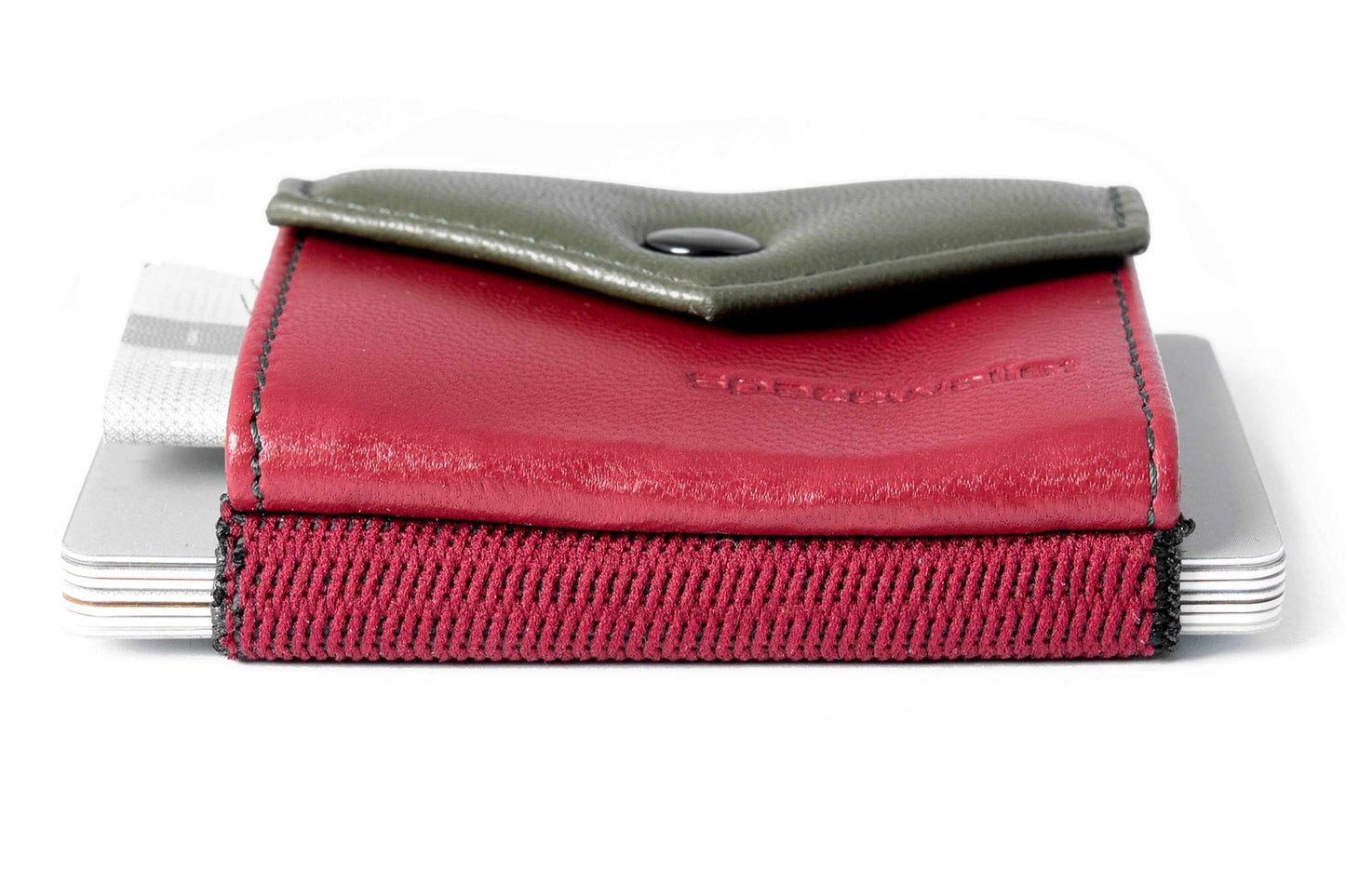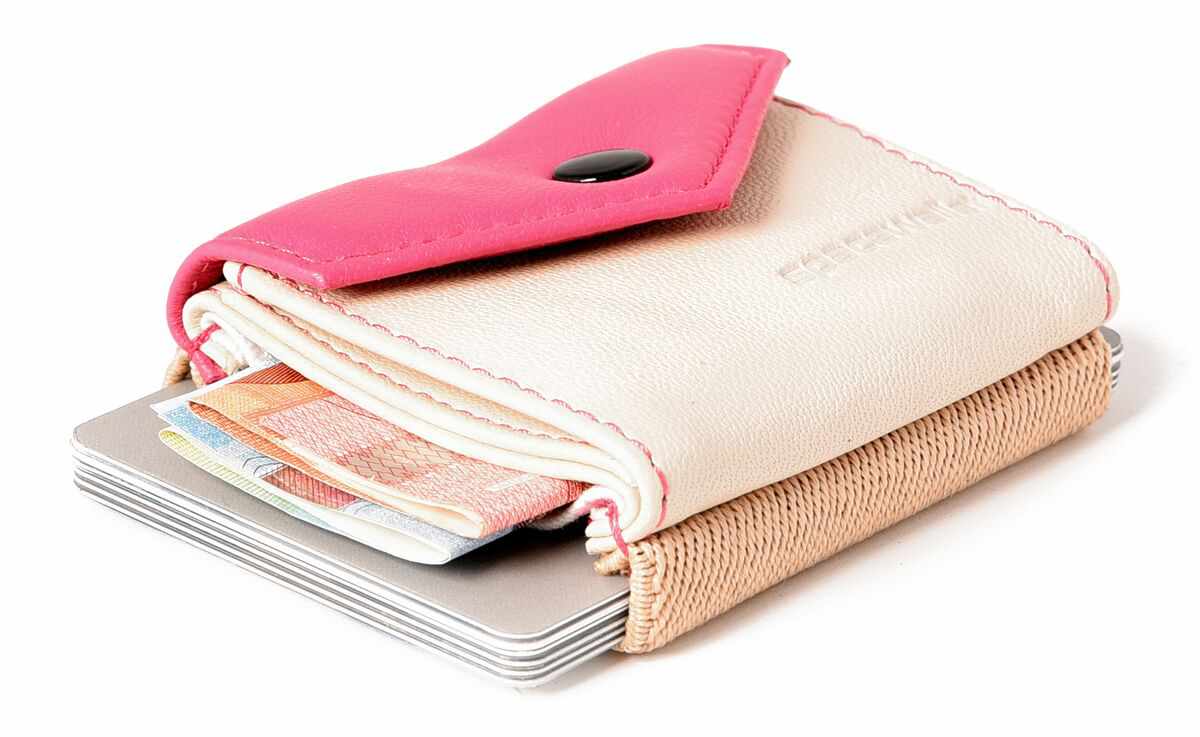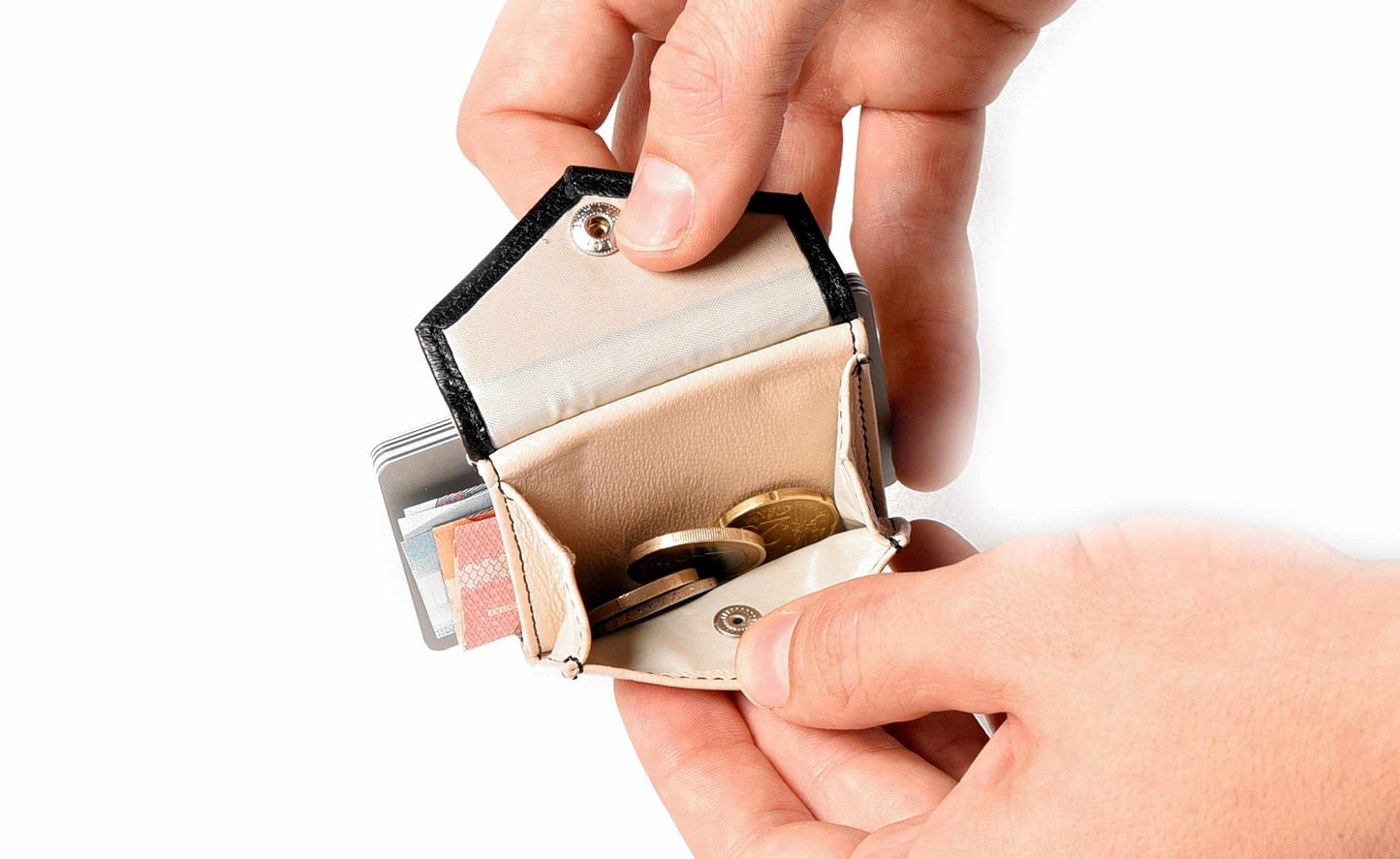 Discover the Slim Wallet - small, light, strong
The Space Wallet Peak is a really slim wallet:small (7 x 6 x 1.5 cm) and incredibly light (only 15 grams) and a real space saver.
You can access all cards by simply fanning them out. Banknotes are folded and placed with the cards or in the note compartment.
Our peak version is equipped with a small coin compartment, perfect for coins, small adapters or even a key. Thanks to the push button, everything is bomb-proof.
Do you prefer the leather in one colour? Then the Space Wallet Push models are ideal for you.
Sustainable and vegan? Our Space Wallet Peak Cork models are waiting for you.
Would you prefer a rubber band as a closure? Then take a look at our Space Wallet Pull .
You want it even more minimalist? Check out our Space Wallet Classic . Without coin pocket, 9 grams light.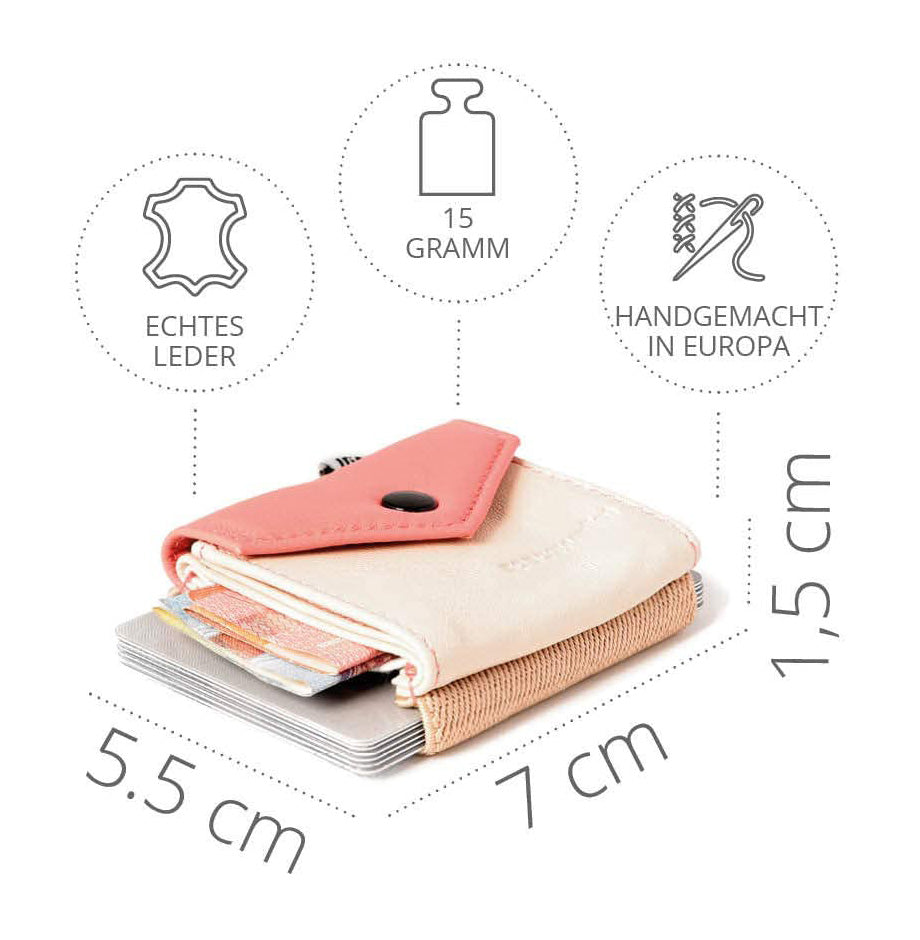 Sturdy, durable and genuine leather feel
No matter what you call it:mini wallet, purse, purse or slim wallet - we have been producing the Space Wallet Peak since 2018 and our customers are almost always very satisfied with the quality.
The genuine leather ensures a pleasant, soft and warm feel. The sturdy seams can withstand a lot and the high-quality elastic band around the cards keeps up to 15 cards permanently safe - we guarantee a 5-year durability!
Try it:60-day money-back guarantee
You have the opportunity to test your new wallet extensively. Instead of 14 days of legal guarantee, you have almost 2 full months to learn to love your Space Wallet Push ;-)
If you are not satisfied, you will get your money back immediately without any ifs or buts. point of honor!
Super
Slušné chovaní ze zákaznikí, rychlá doprava objednávky, vysoka kvalita výrobku.
Kupoval jsem to jako dárek pro přítelkyní, a má z toho neskutečnou radost.
Podle mě trochu tužší knoflík na zavíraní, ale samo o sebe provedení je naprosto perfektní.
Děkuji =)
klein, praktisch, gut
Hält was es verspricht. So praktisch! Seit 3 Jahren benutzen mein Mann und ich den kleinen Geldbeutel und möchten nicht mehr tauschen. Deshalb hat unser Sohn jetzt auch einen vom Christkind bekommen.
Total praktische "wallets"
Ich habe seit Jahren ein "wallet" aus dem Hause "space products". Da habe ich alles dabei, was zum täglichen Leben gehört: ausreichend (Bar)-geld, Führerschein, wichtige Karten- perfekt !
Sehr gute Qualität schönes Design und rundum sehr gut. Für den täglichen Gebrauch ist mir das Produkt aber doch zu klein - als Frau wenn man eine kleine Handtasche hat aber super ! Danke!
Unkompliziertes Bestellen, schnelle Lieferung, Produkt entspricht den Erwartungen!