Whether as a party purse or travel purse:your new mini purse Space Wallet Vegan Pull fits into any tight trouser or skirt pocket, almost invisible. It is also a pleasant companion when doing sports.
Of course, the mini wallet is also ideal as a full-fledged small wallet for the minimalists among us. Many of our customers swear by it!
The production takes place in Europe completely by hand - each piece is unique.
Space Wallet Vegan Pull
Regular price
$29.00 USD
Sale price
$24.00 USD
Unit price
per
Sale
Out of stock
View full details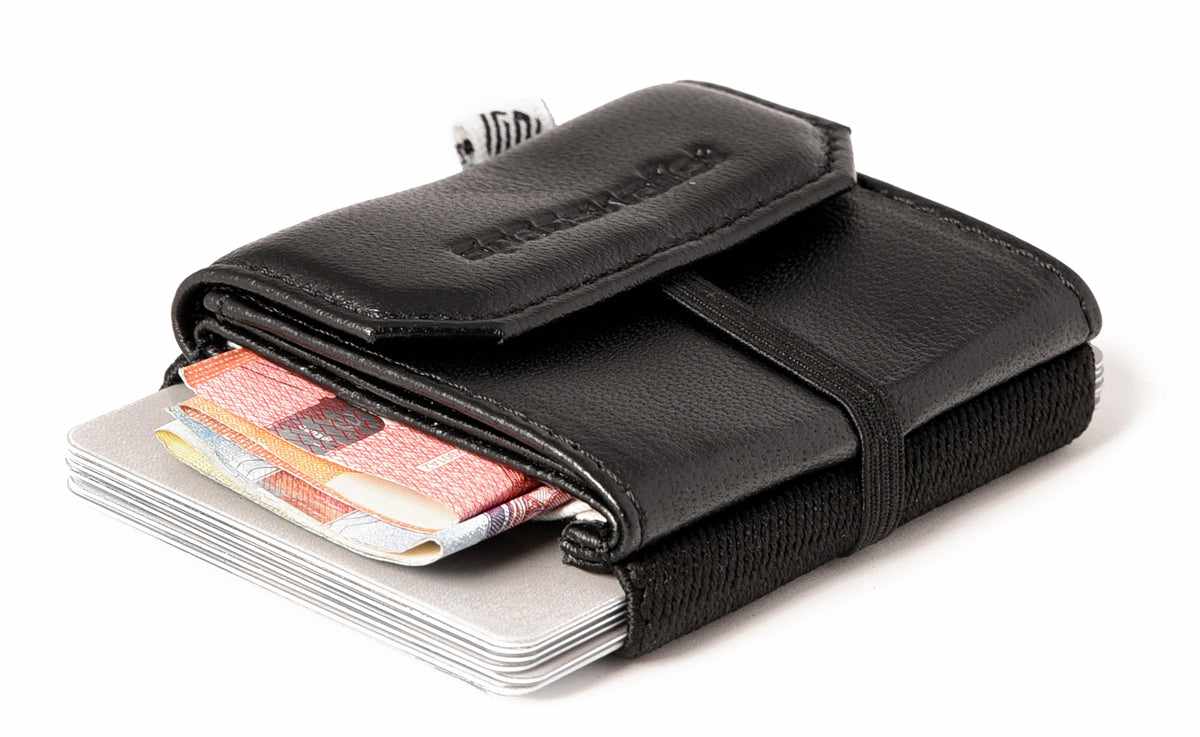 Discover the Slim Wallet - small, light, strong
The Space Wallet Vegan Pull is a really slim wallet:small (7 x 6 x 1.5 cm) and incredibly light (only 15 grams) and a real space saver.
You can access all cards by simply fanning them out. Banknotes are folded and placed with the cards or in the note compartment.
Our pull version comes with a small coin pocket perfect for coins, small adapters or even a key. This additional compartment is closed with an innovative rubber band.
Do you use the coin compartment a lot? Then take a look at our Space Wallet Vegan Push . Thanks to the sturdy push button, everything holds up even better.
You want it even more minimalist? Check out our Space Wallet Vegan Classic . Without coin pocket, 9 grams light.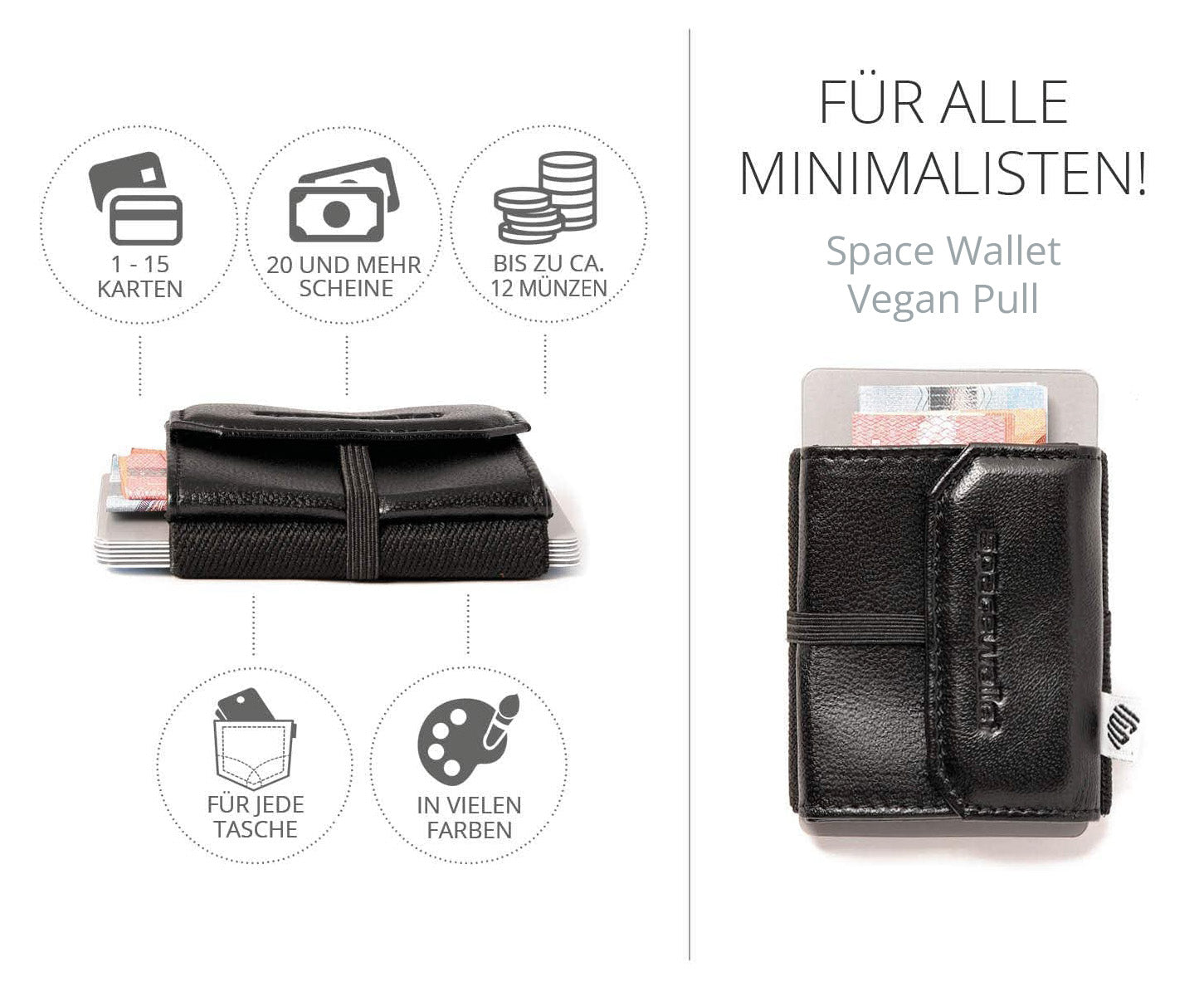 Robust, durable and vegan
No matter what you call it:mini wallet, slim wallet, purse or purse - we have been producing the Space Wallet Vegan Pull since 2018.
As an alternative to our leather and cork wallets, we use so-called vegan leather made from a synthetic material. The sturdy seams can withstand a lot and the high-quality elastic band around the cards keeps up to 15 cards permanently safe - we guarantee a 5-year durability!
Try it:60-day money-back guarantee
You have the opportunity to test your new wallet extensively. Instead of 14 days of legal guarantee, you have almost 2 full months to learn to love your Space Wallet Vegan Pull ;-)
If you are not satisfied, you will get your money back immediately without any ifs or buts. point of honor!
Qualität & Design top, sehr praktisch
Nach vielen Jahren der Nutzung war das Gummiband etwas ausgeleiert, deswegen war es Zeit für Ersatz. Da gab es keine Frage, ich habe mich für genau denselben Space-Wallet entschieden.
Super Produkt!
Anhand der Website war mein Reisegeldbeutel zügig gefunden, die Lieferung erfolgte schnell und unkompliziert. Ich bin begeistert, mein neuer Space Wallet gefällt mir richtig gut! Natürlich ist er echt klein, aber genau das war ja der Plan.