Vegan wallet
A vegan wallet has the benefit of being made without the use of animal materials, which is particularly appealing to animal lovers and the environmentally conscious. Vegan wallets are just as durable and high quality as conventional leather wallets and are therefore a full leather alternative. In terms of shape, color and size, the material often offers even greater choice and accuracy because it is not subject to any natural fluctuations.
Vegan wallets from Spaceproducts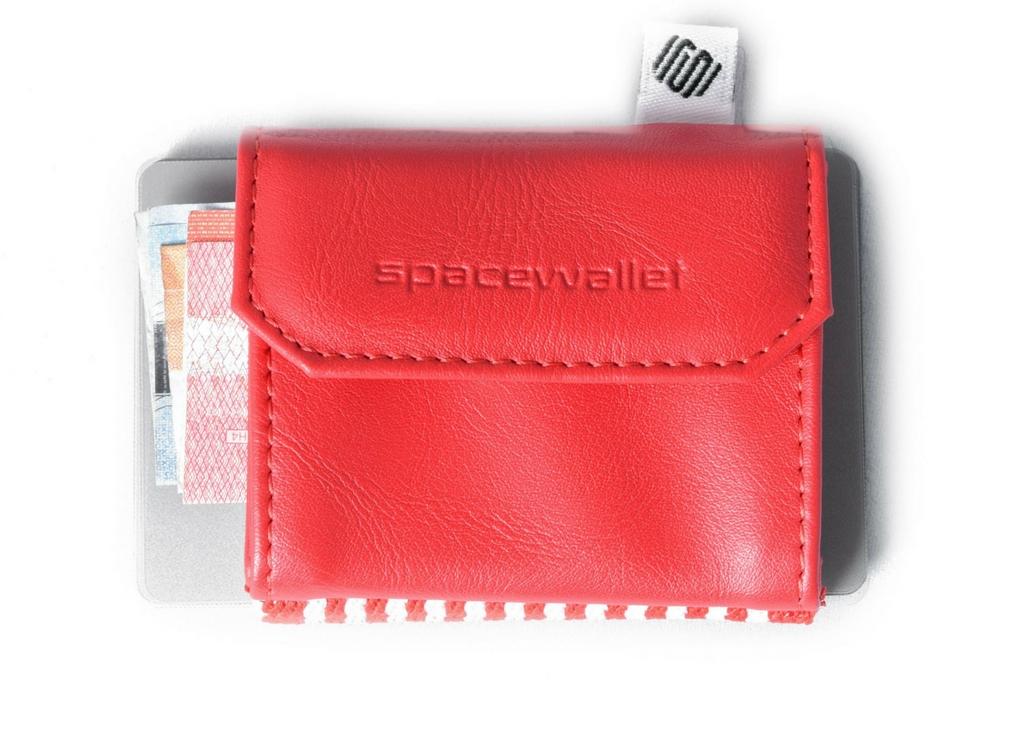 Sturdy and durable mini wallets
The vegan space wallets are made without the use of animal materials, which means no animal suffering is involved. We use artificial leather as the material, which enables more environmentally friendly production than real leather and is a good leather alternative. The sturdy seams can withstand a lot and the high-quality elastic band around the cards keeps up to 15 cards permanently safe - we guarantee a 5-year durability! Our customers are very satisfied with the quality. With external dimensions of just 7 × 6 cm, your new slim wallet fits into any tight trouser or skirt pocket, almost invisibly. The Space Wallet is also ideal as a travel purse or at parties and festivals. The production takes place in Europe completely by hand - each piece is unique.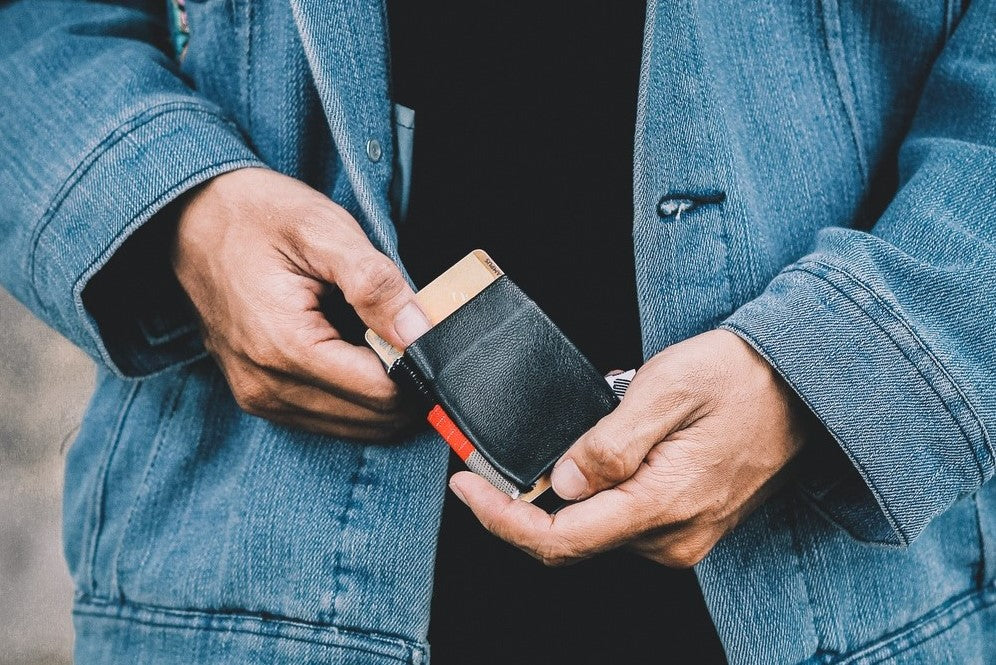 Small, light, strong!
We offer you our vegan wallet in 3 variants. Very minimalistic as Space Wallet Vegan Classic:You have space for up to 15 cards, some bills and a few coins - with a weight of just 9 grams. Do you also need a fully-fledged coin compartment? Then take a look at our push version with snap button or the pull version with elastic band closure. With a weight of only 15 grams, you can store up to 12 coins in each. Try it now with our 60-day money-back guarantee. You have the opportunity to test your new wallet extensively. Instead of the legal 14-day right of withdrawal, you have almost 2 full months to learn to love your vegan space wallet ;-) If you are not satisfied, you will get your money back immediately without any ifs or buts. point of honor!
frequently asked Questions
Is the vegan space wallet just as durable as the real leather version?
Yes. It even has the advantage that it does not stretch, i.e. it keeps its shape. The seams are also of high quality and, just like our genuine leather variants, up to 15 cards can be accommodated in the elastic band. We trust the durability of our wallets so much that we offer you a 5-year guarantee.
Is there anything to look out for when maintaining the Space Wallet Vegan?
Both our wallets made of vegan leather and our cork wallets are particularly easy to care for. Dirt can usually be easily removed with a cotton cloth, but a mixture of water and mild soap can also be used for heavy soiling.
How long does the delivery of the vegan space wallets take?
Unless otherwise stated, the delivery of the wallets within Germany takes about 1 to 3 working days. Even when ordering from abroad, you generally do not have to wait more than 1 to 3 working days for your new wallet after receipt of payment or payment instruction.