Whether as a party purse or travel purse:your new mini purse Space wallet pull fits in any tight trouser or skirt pocket, almost invisible. It is also a pleasant companion when doing sports.
Of course, the mini wallet is also ideal as a full-fledged small wallet for the minimalists among us. Many of our customers swear by it!
Space wallet pull
Regular price
$29.00 USD
Sale price
$29.00 USD
Unit price
per
Sale
Out of stock
View full details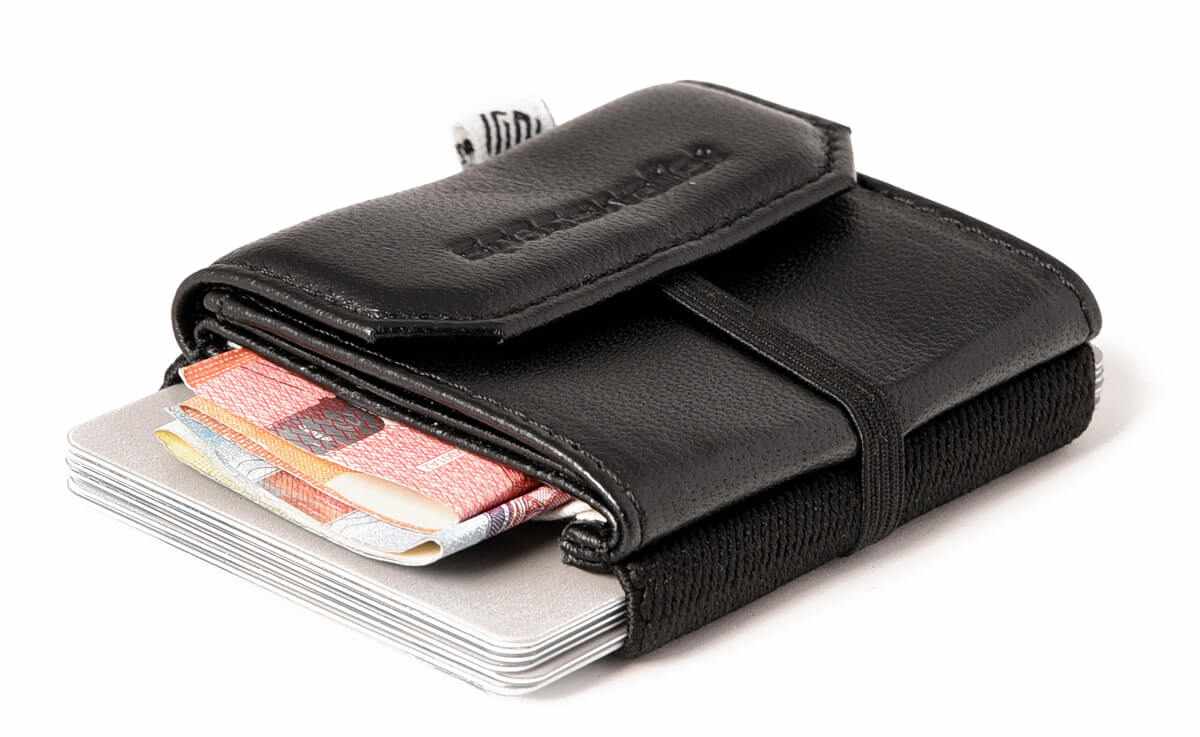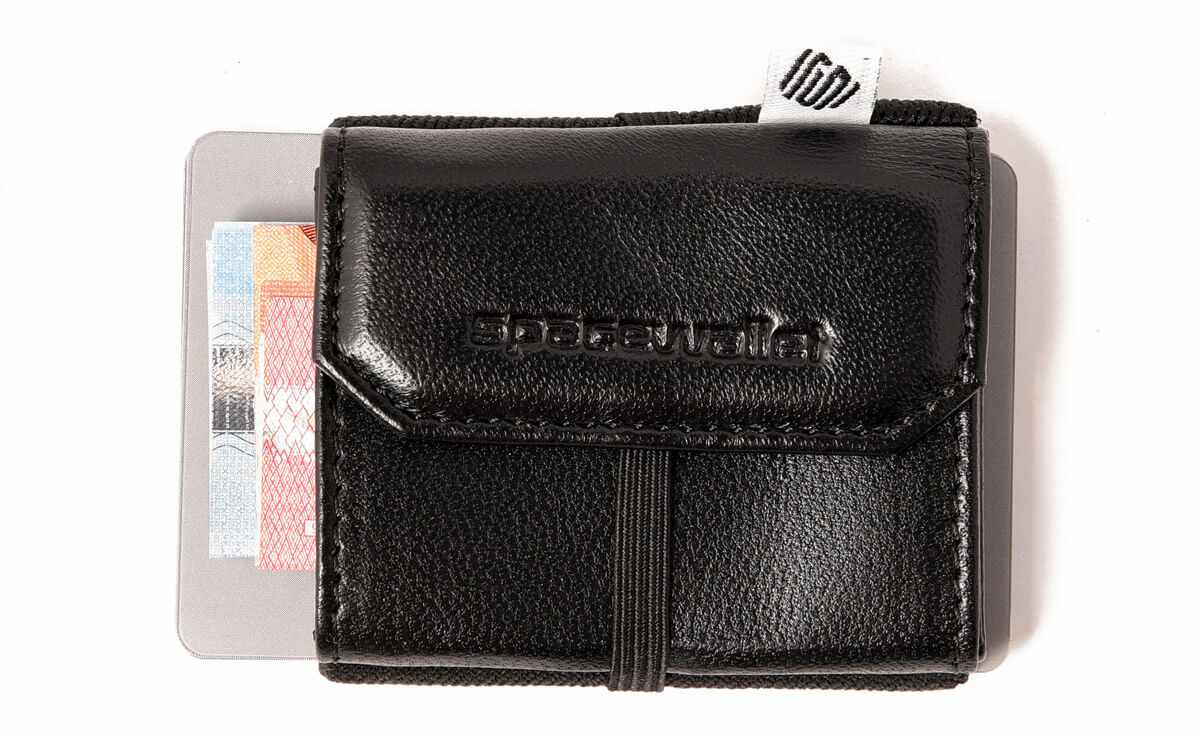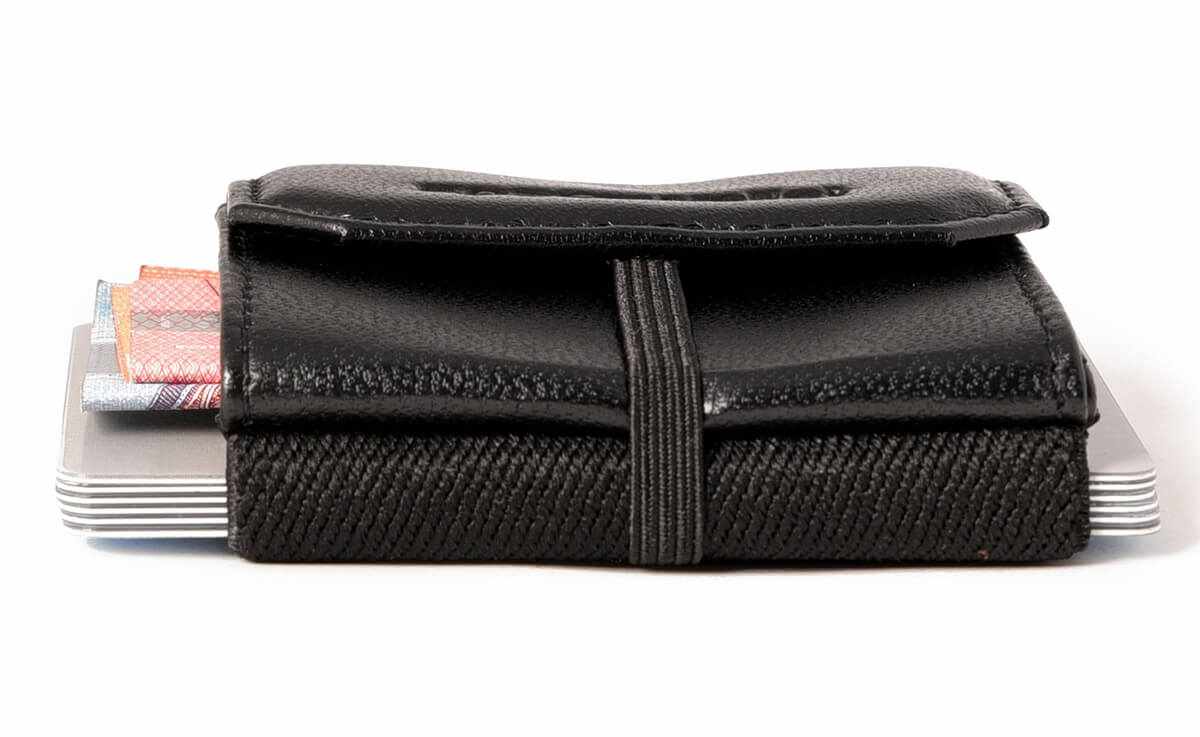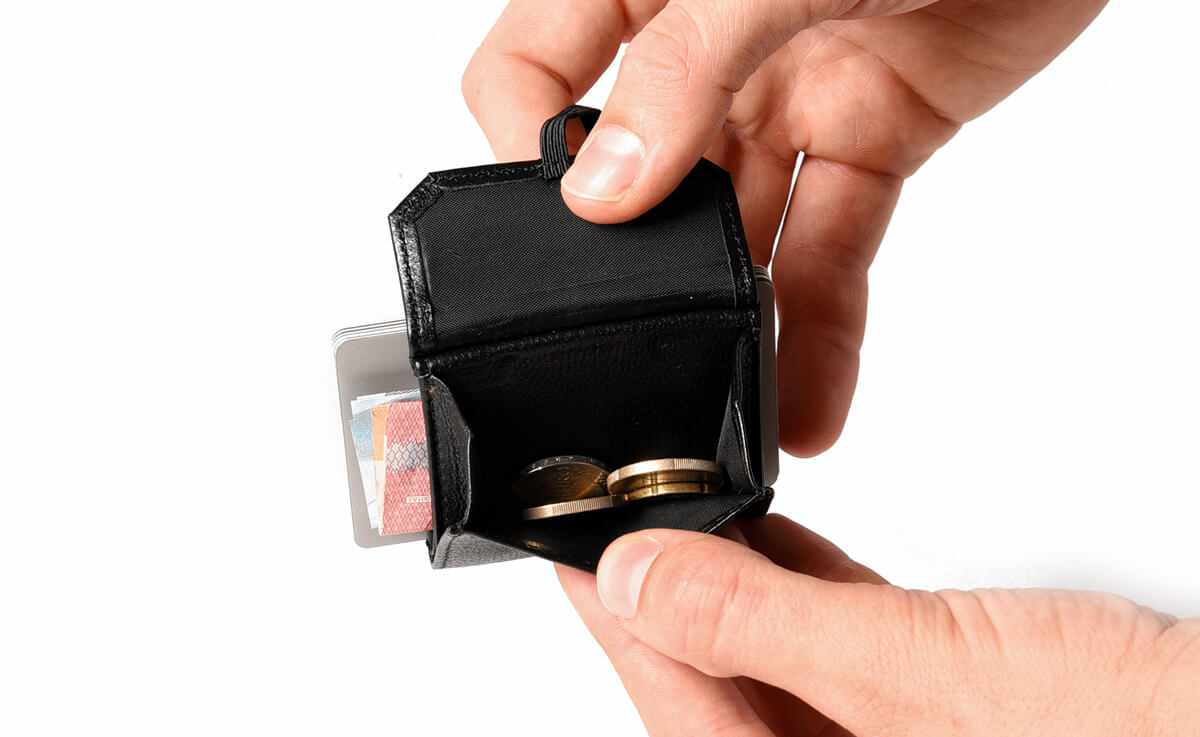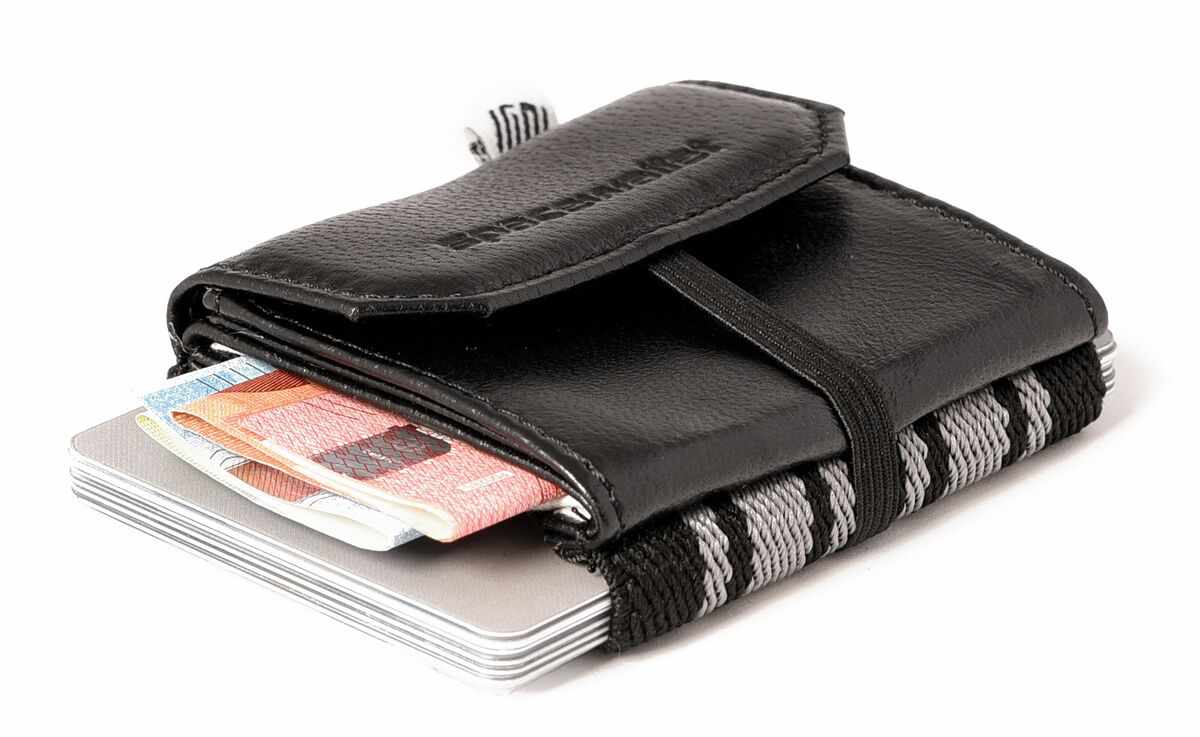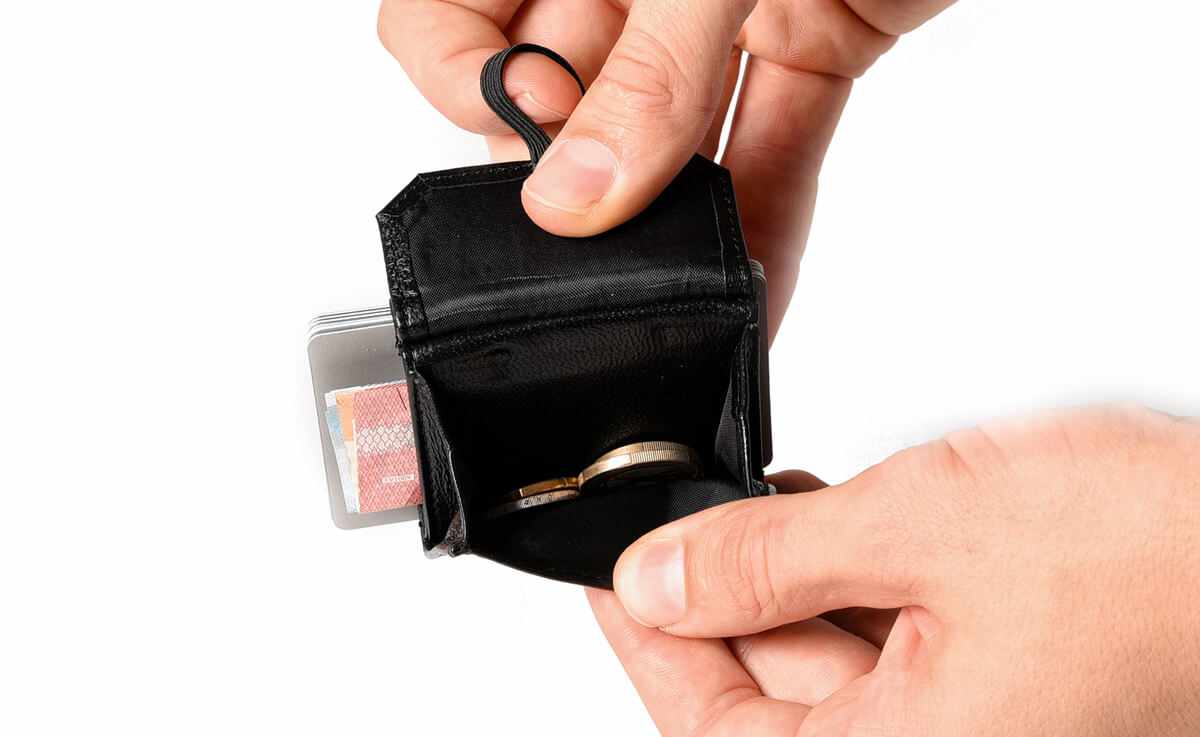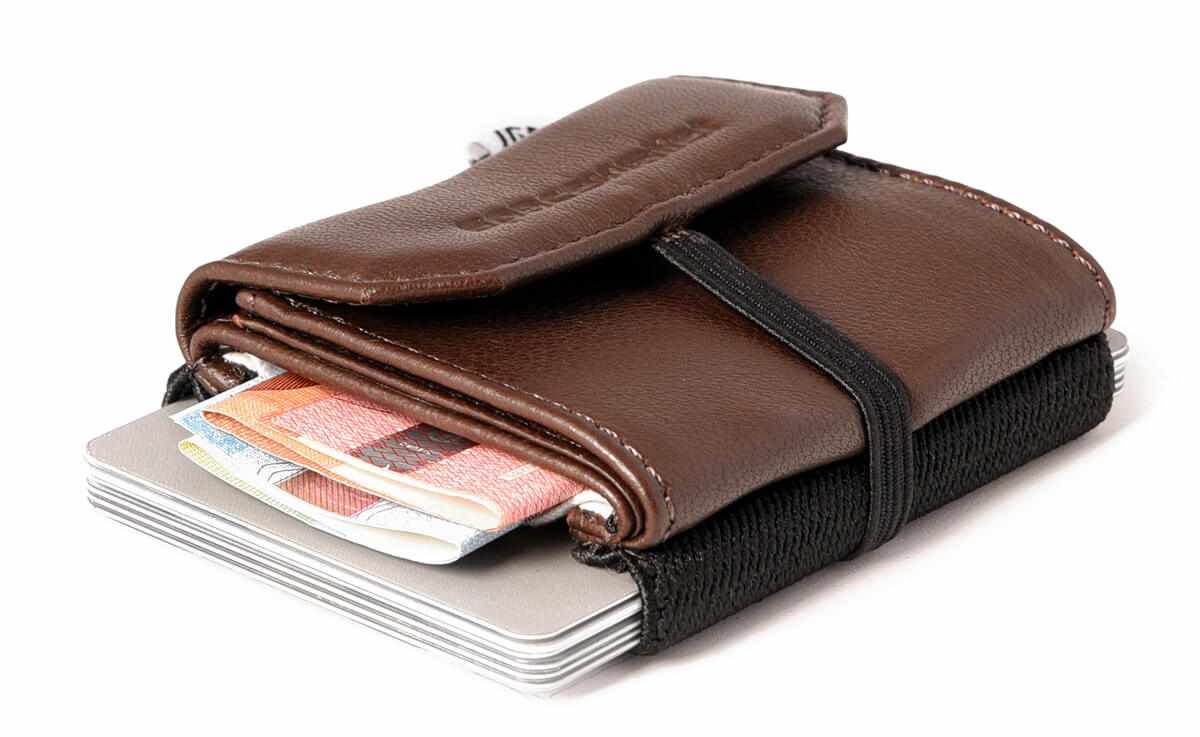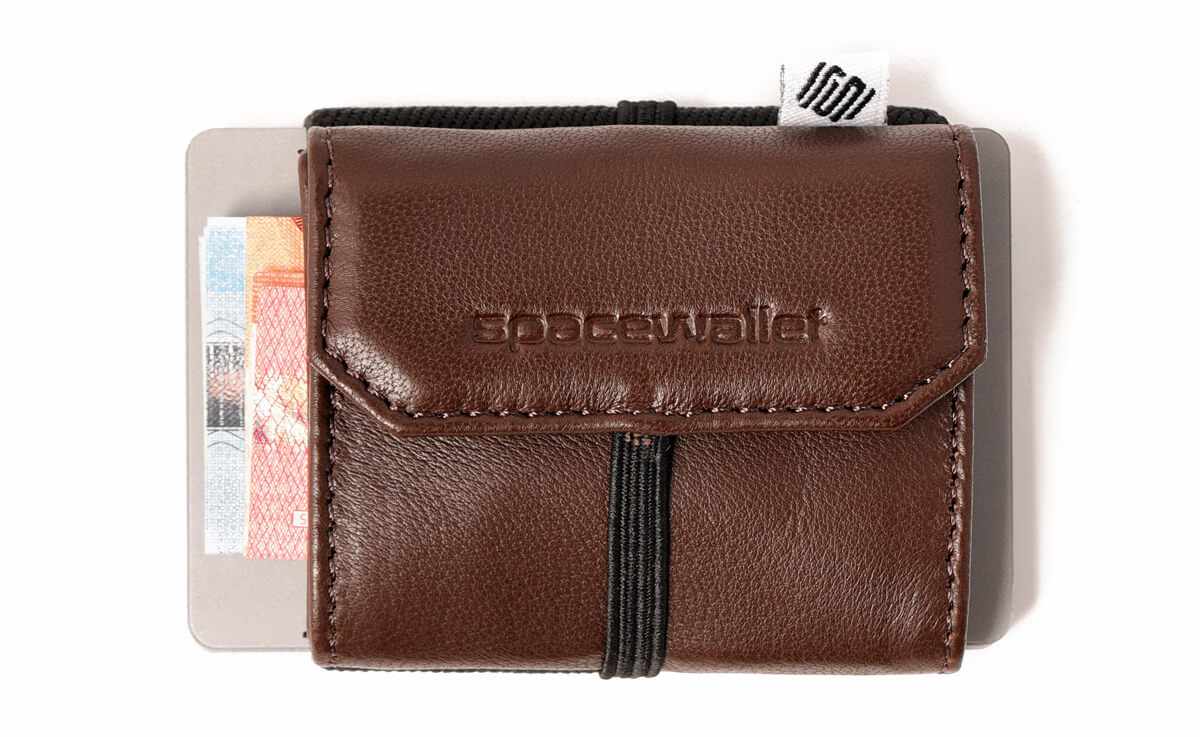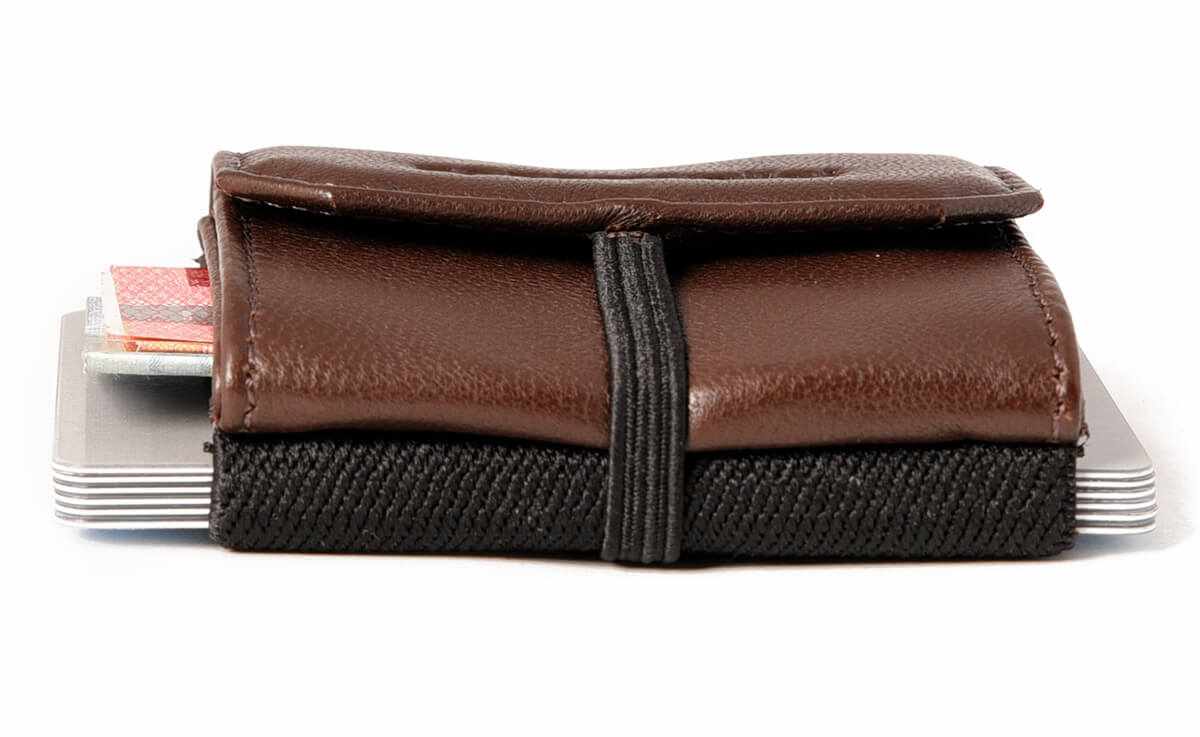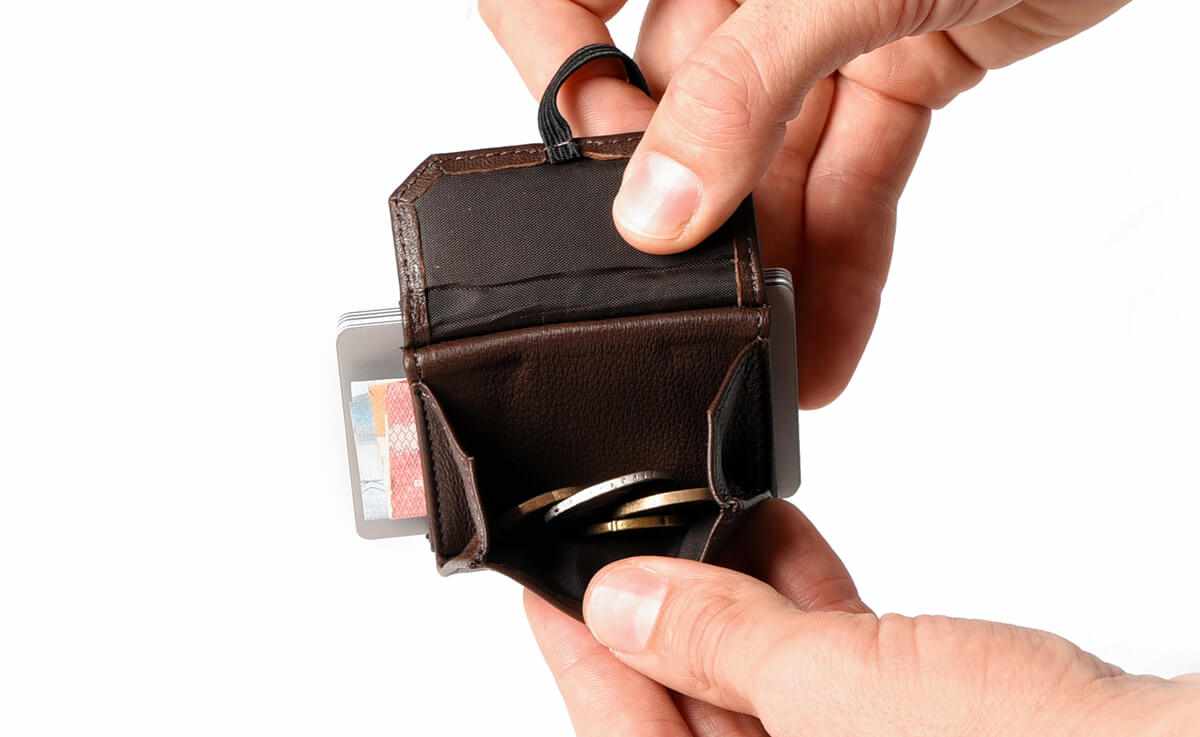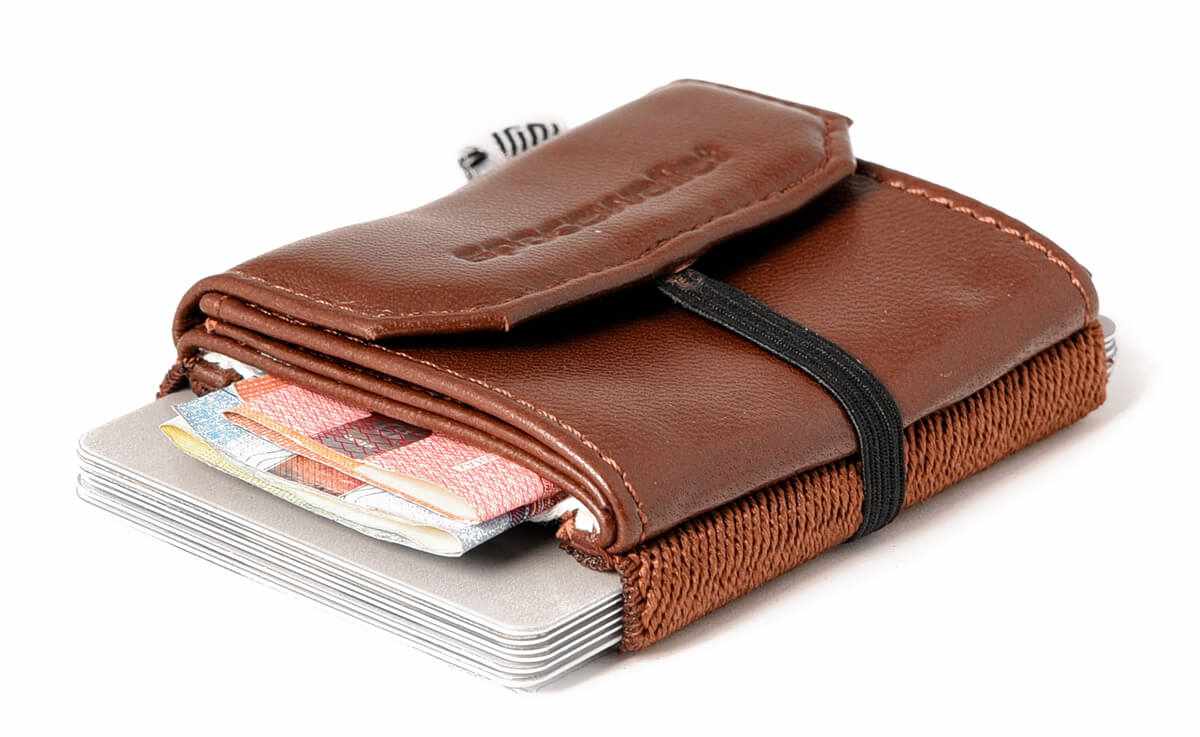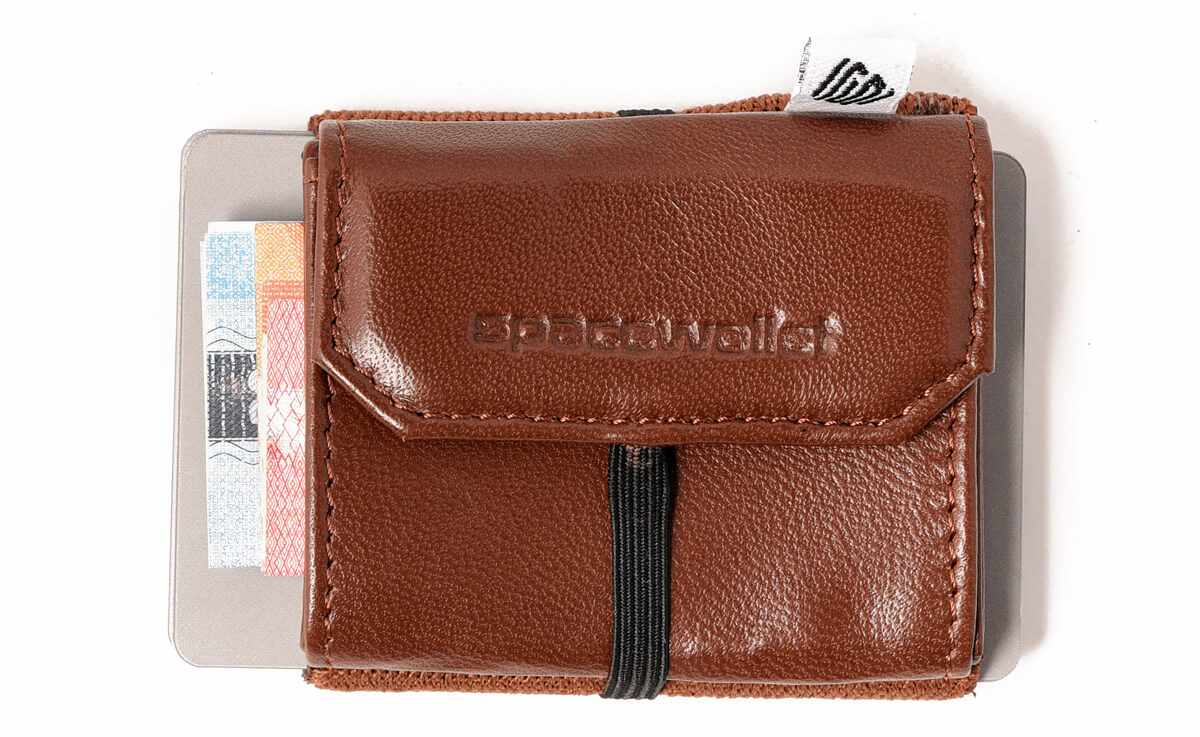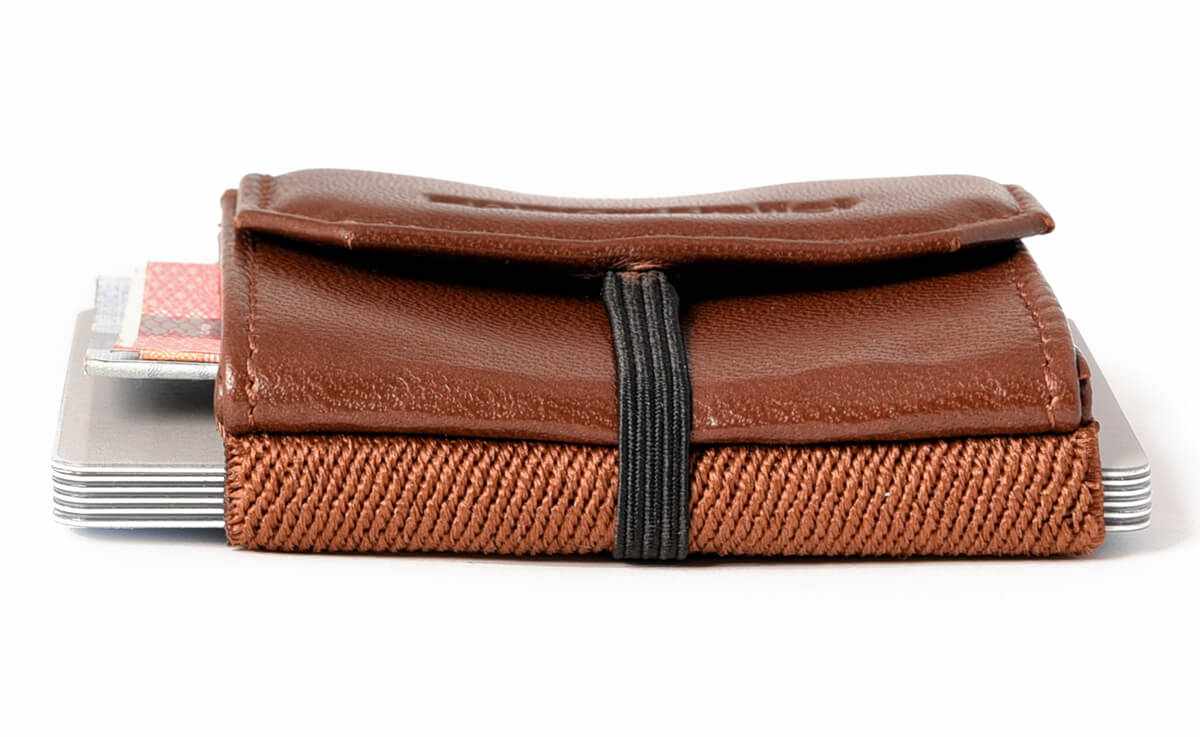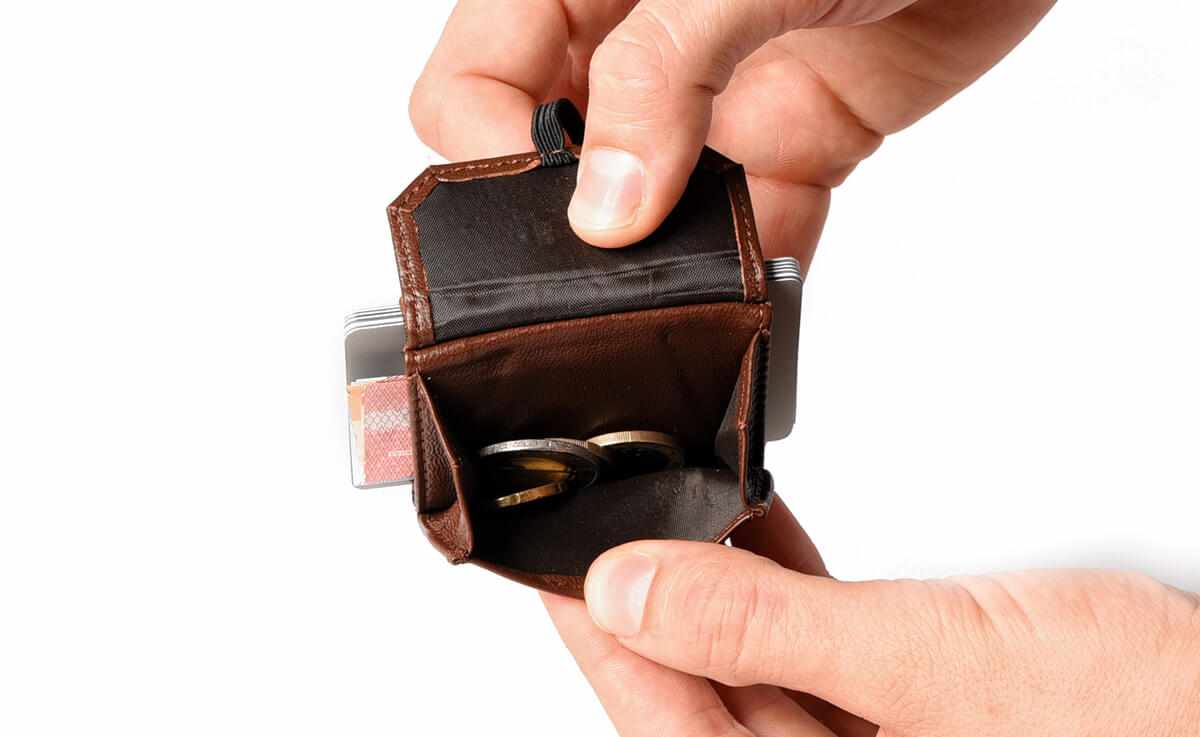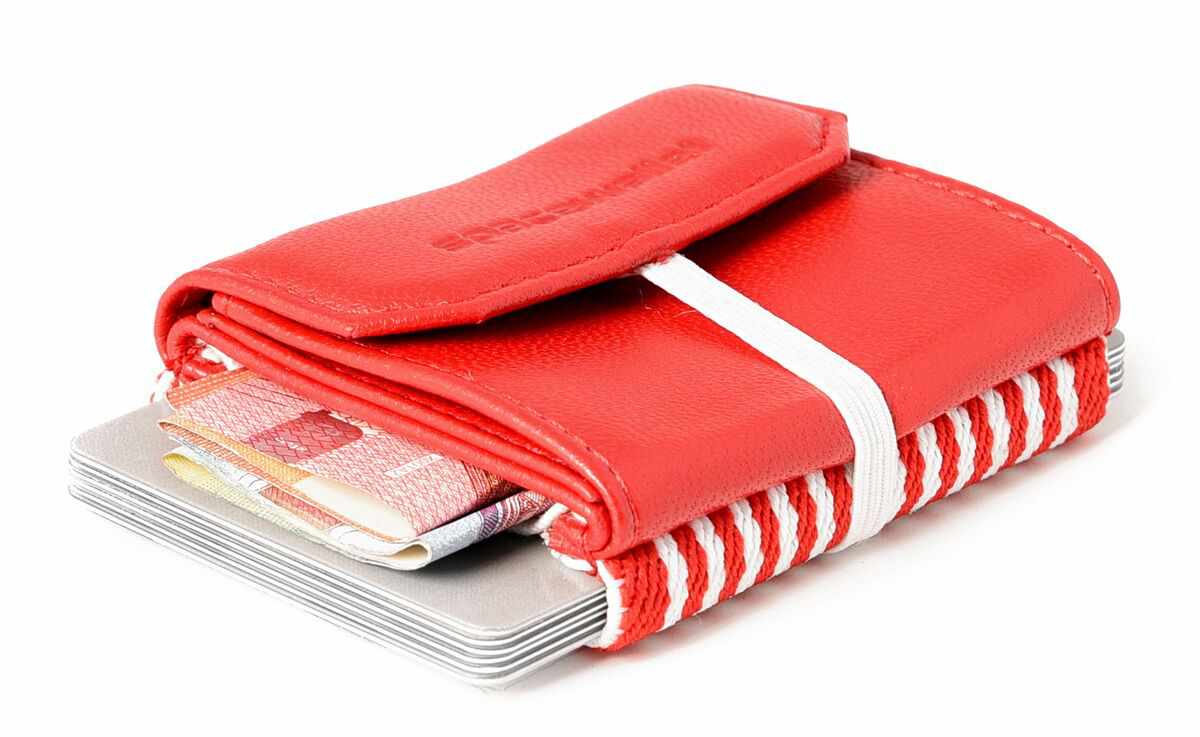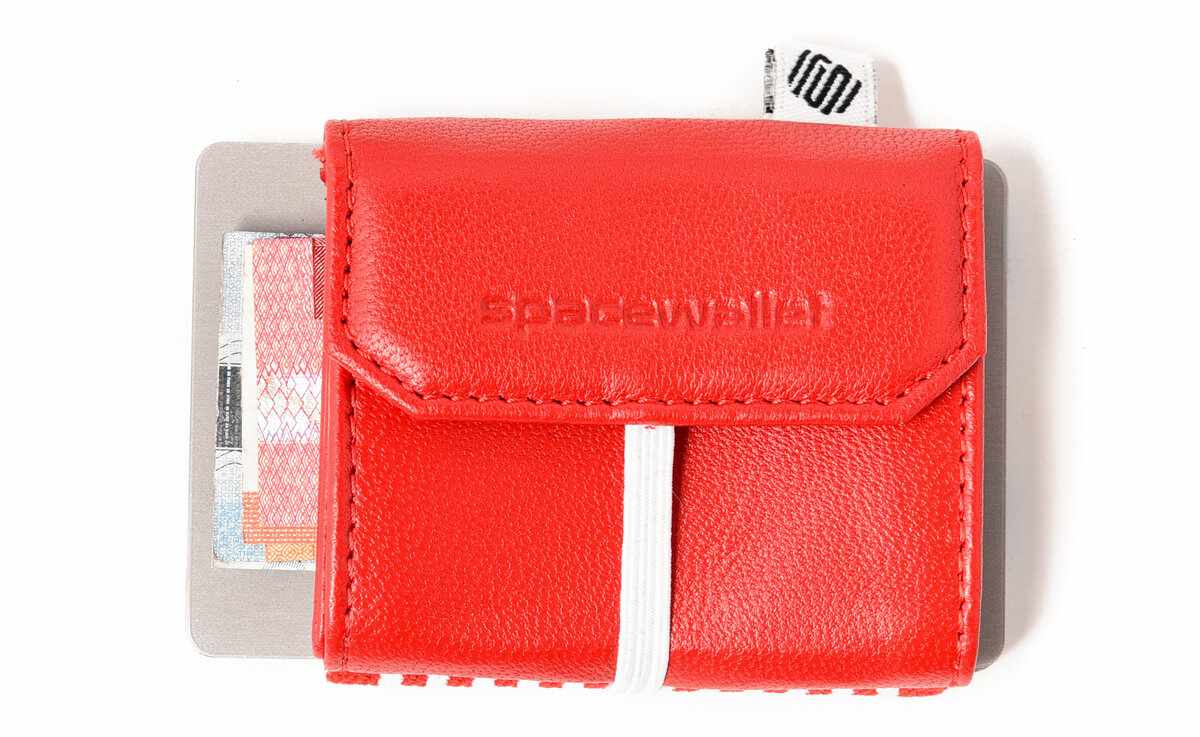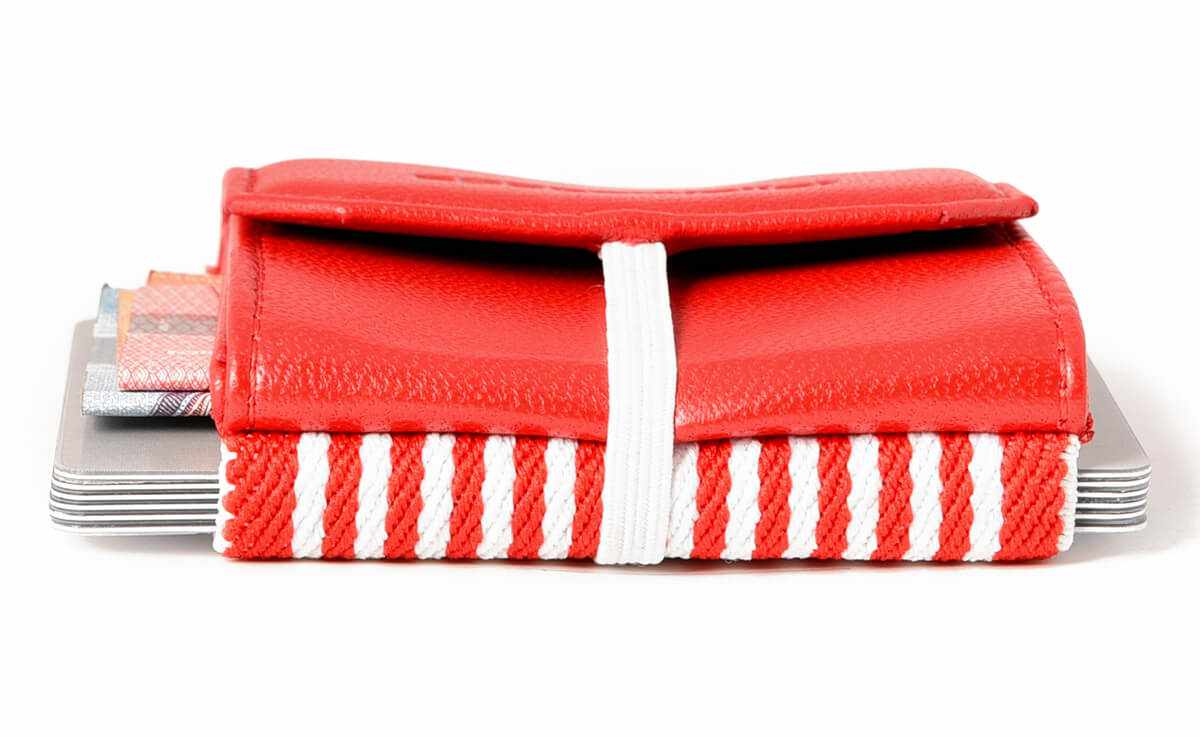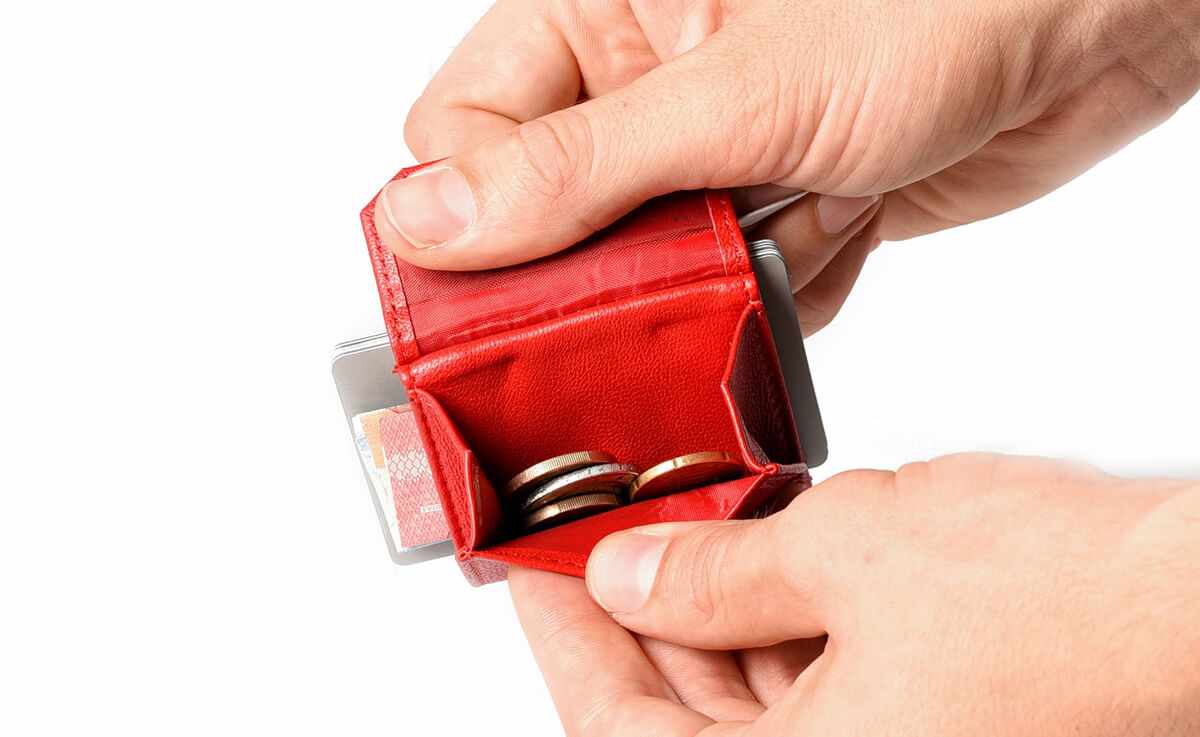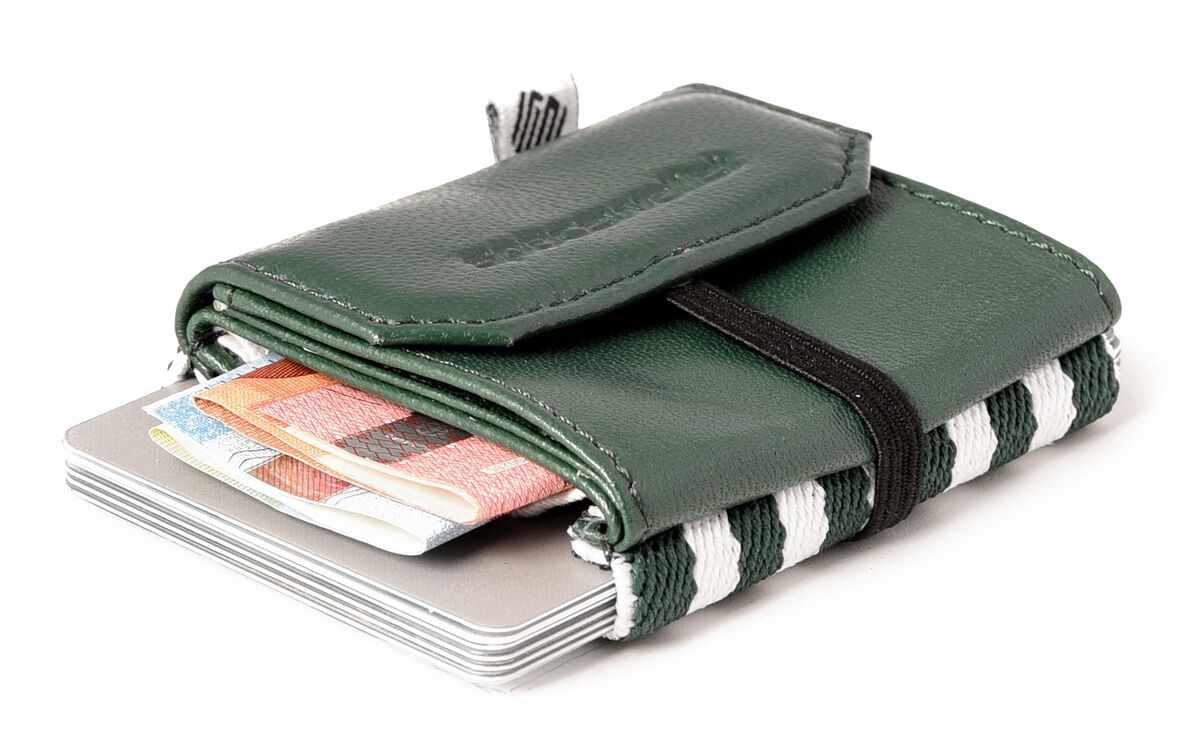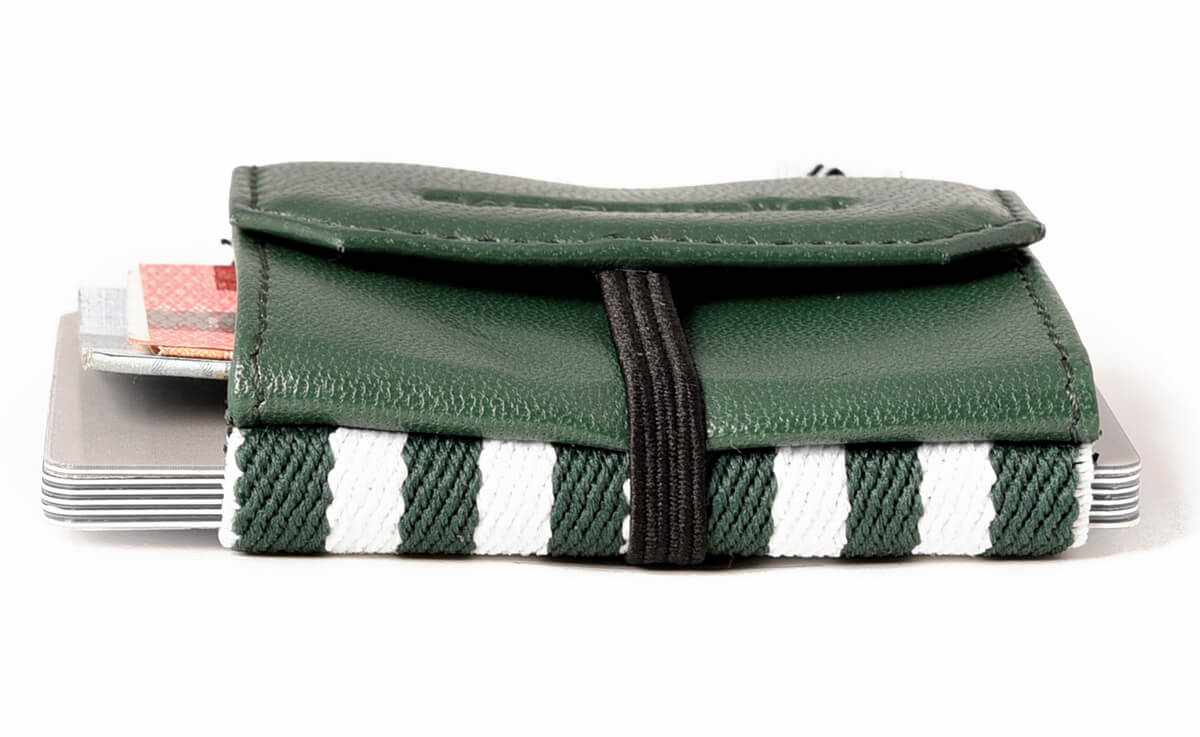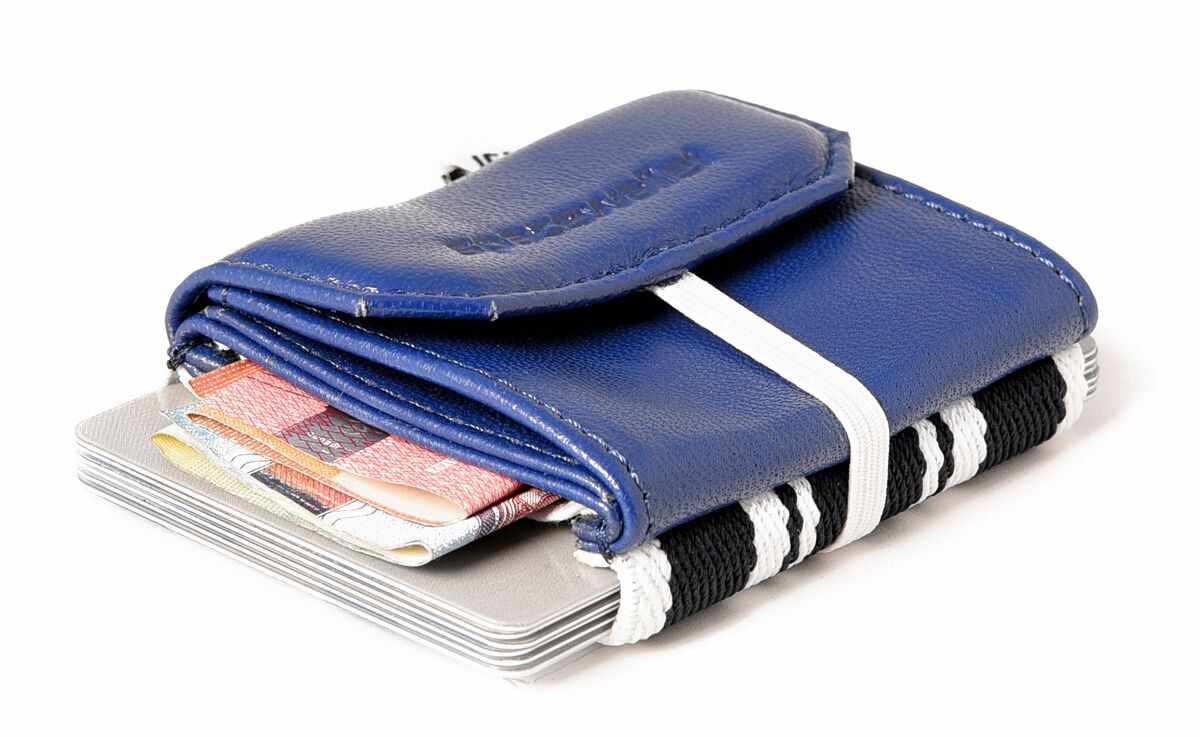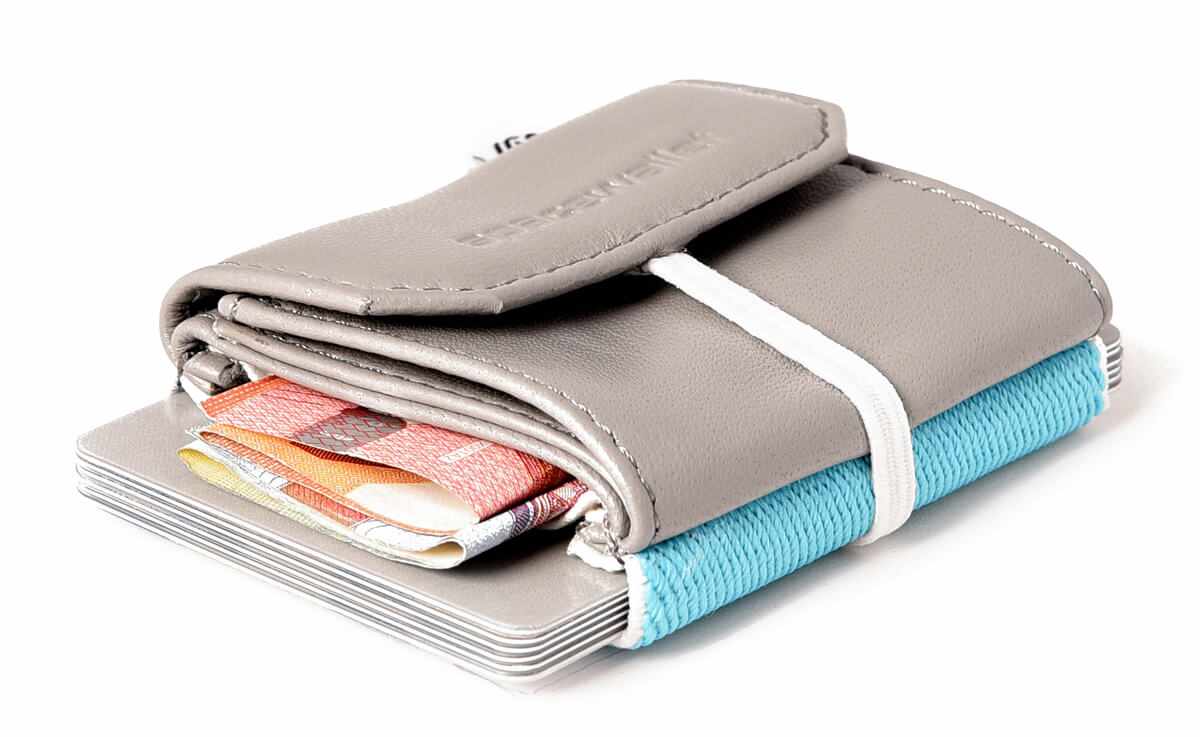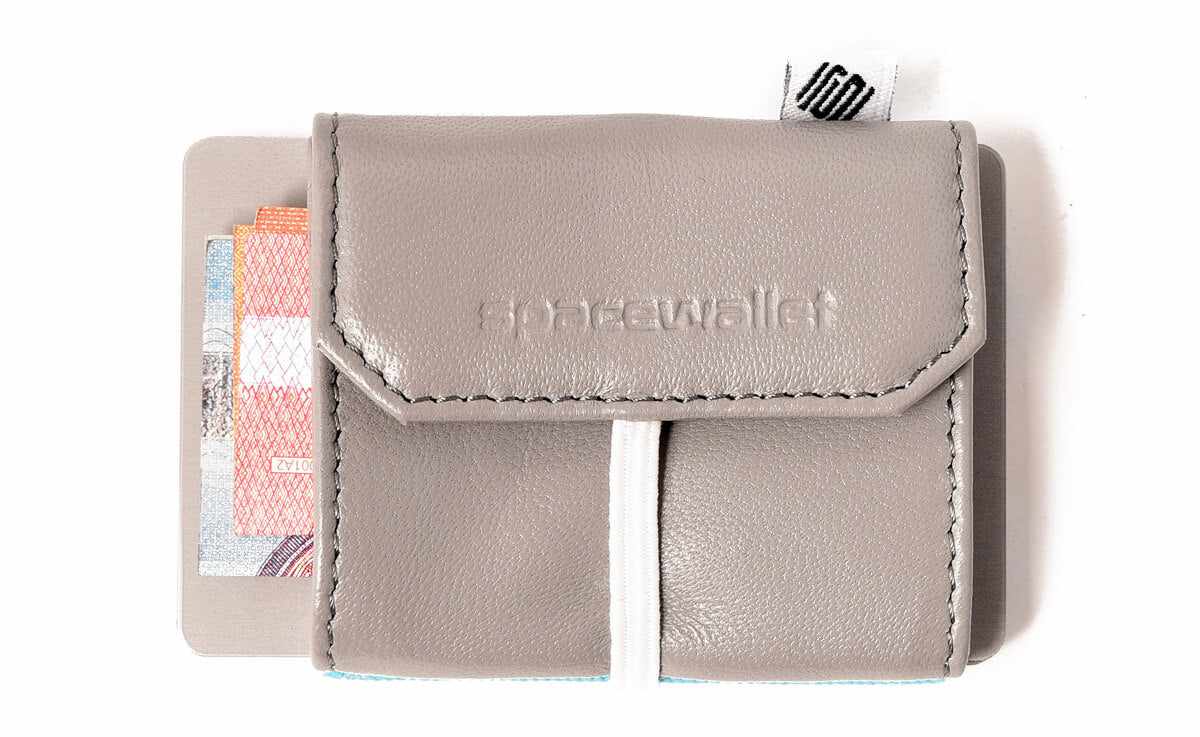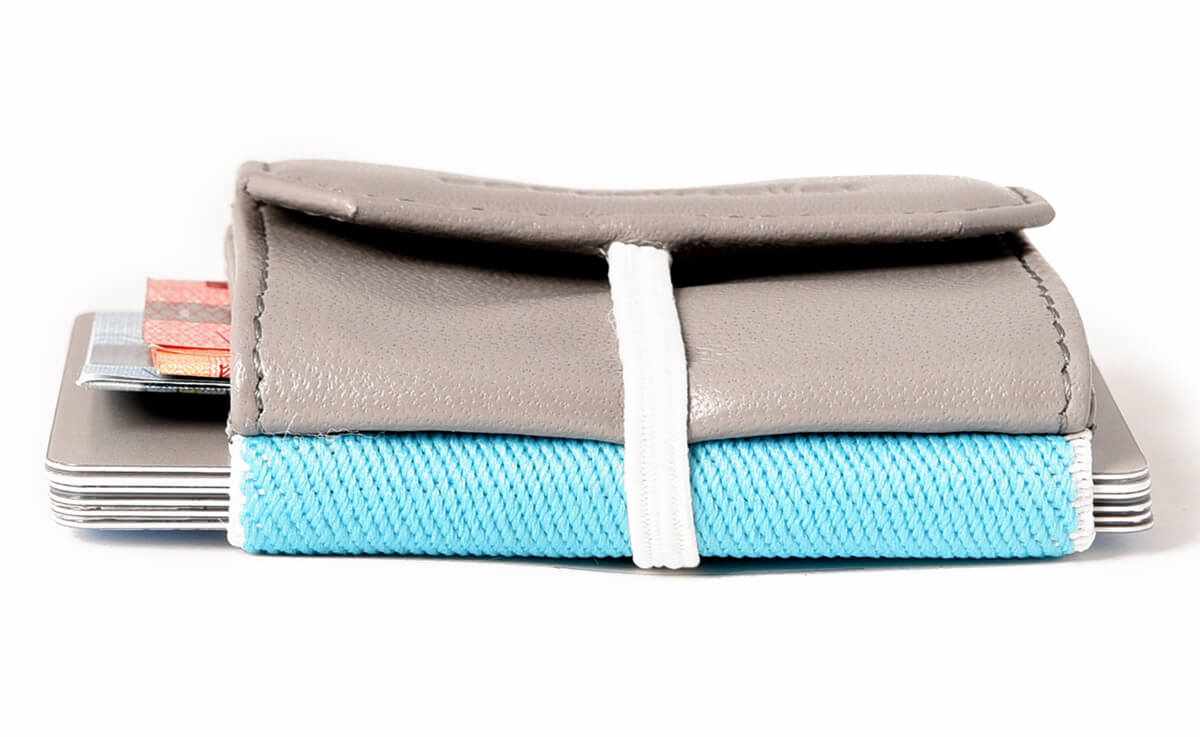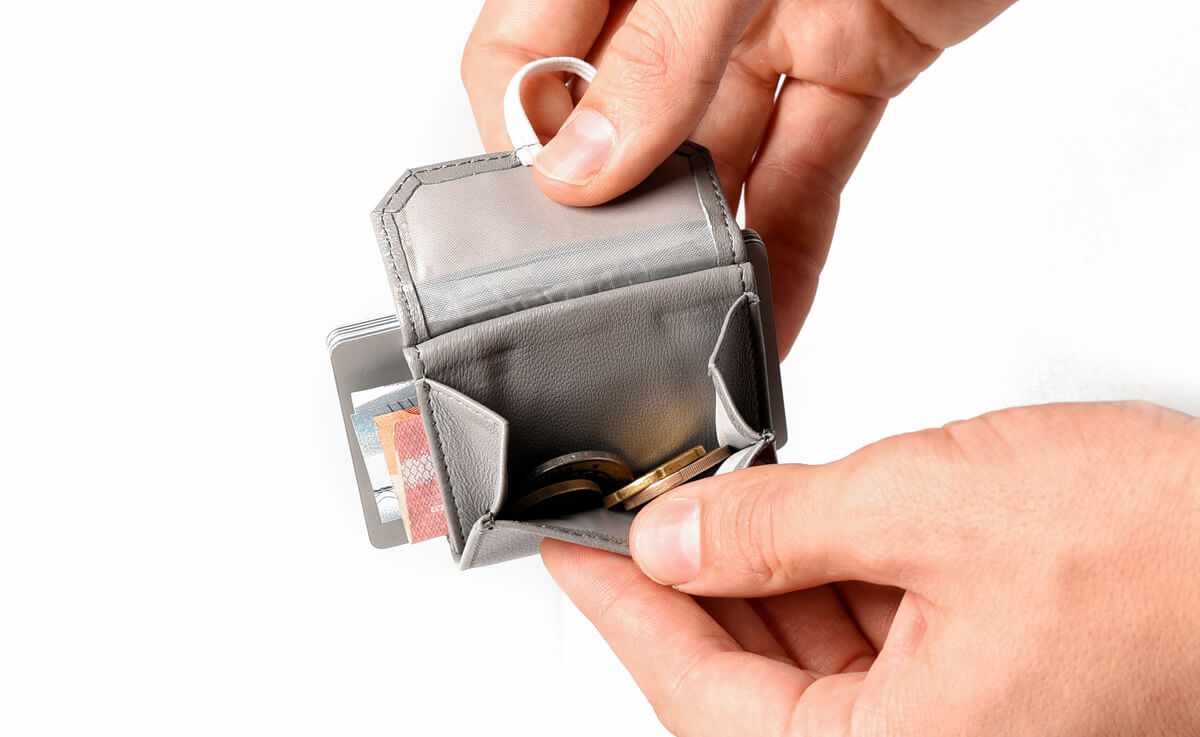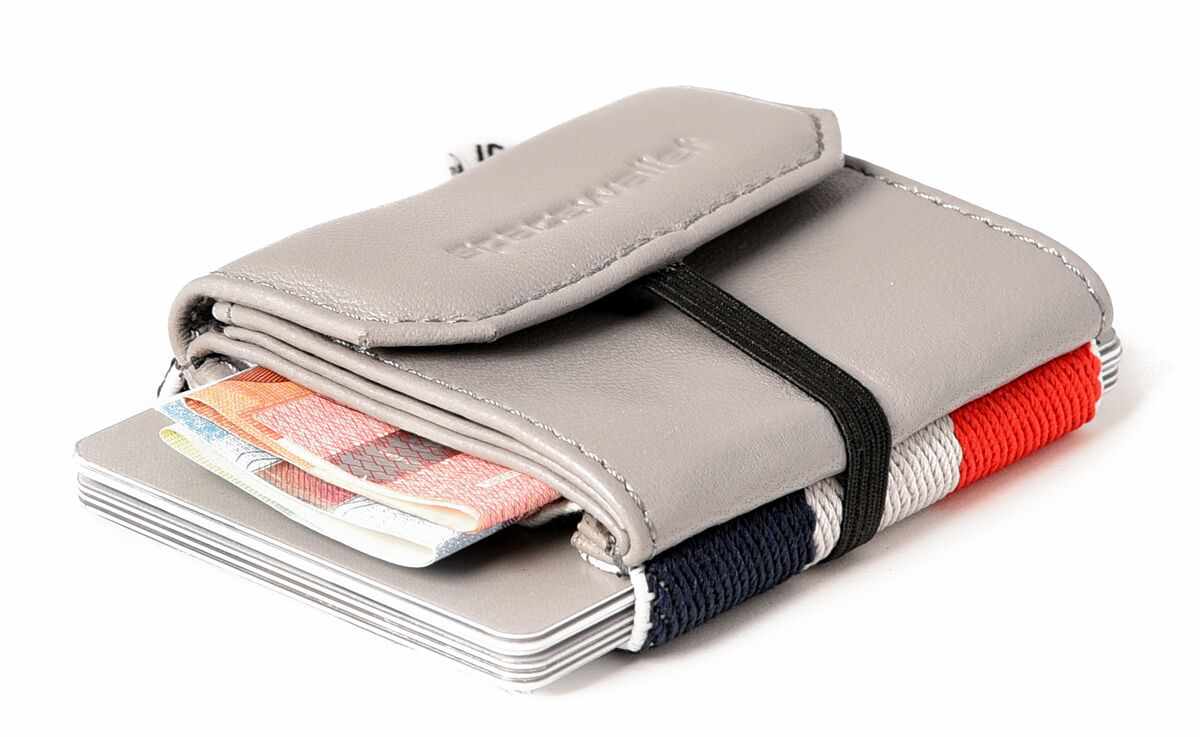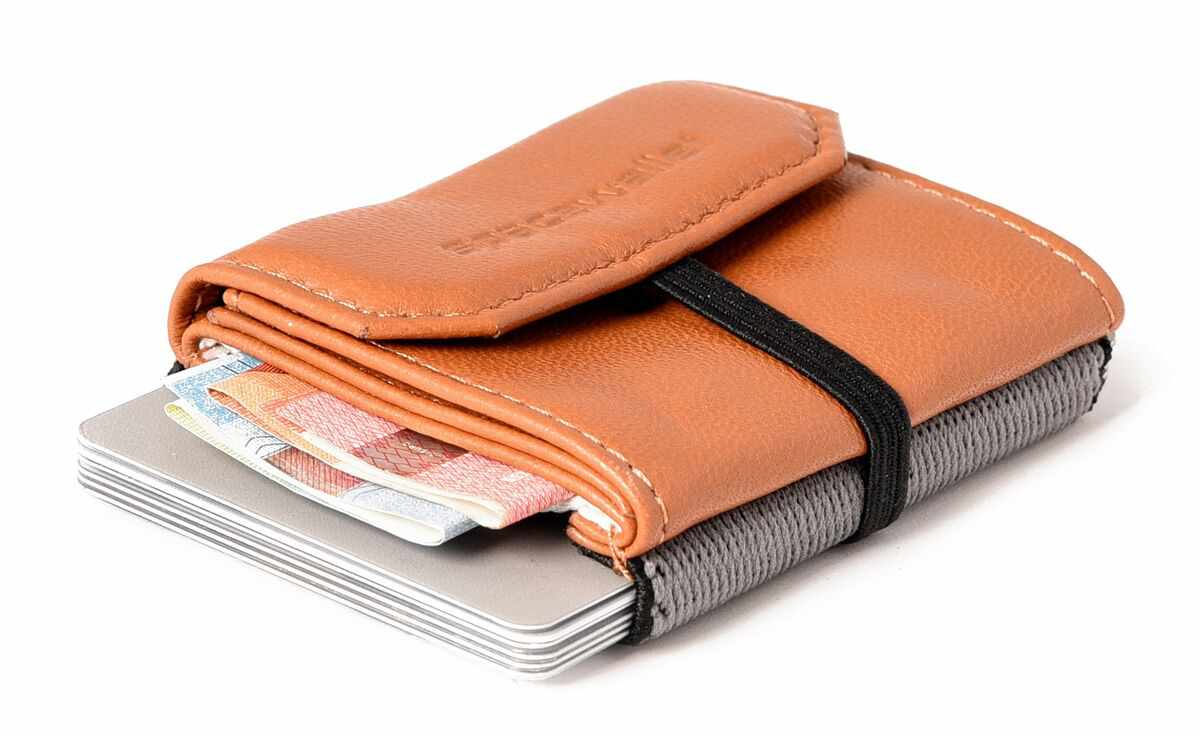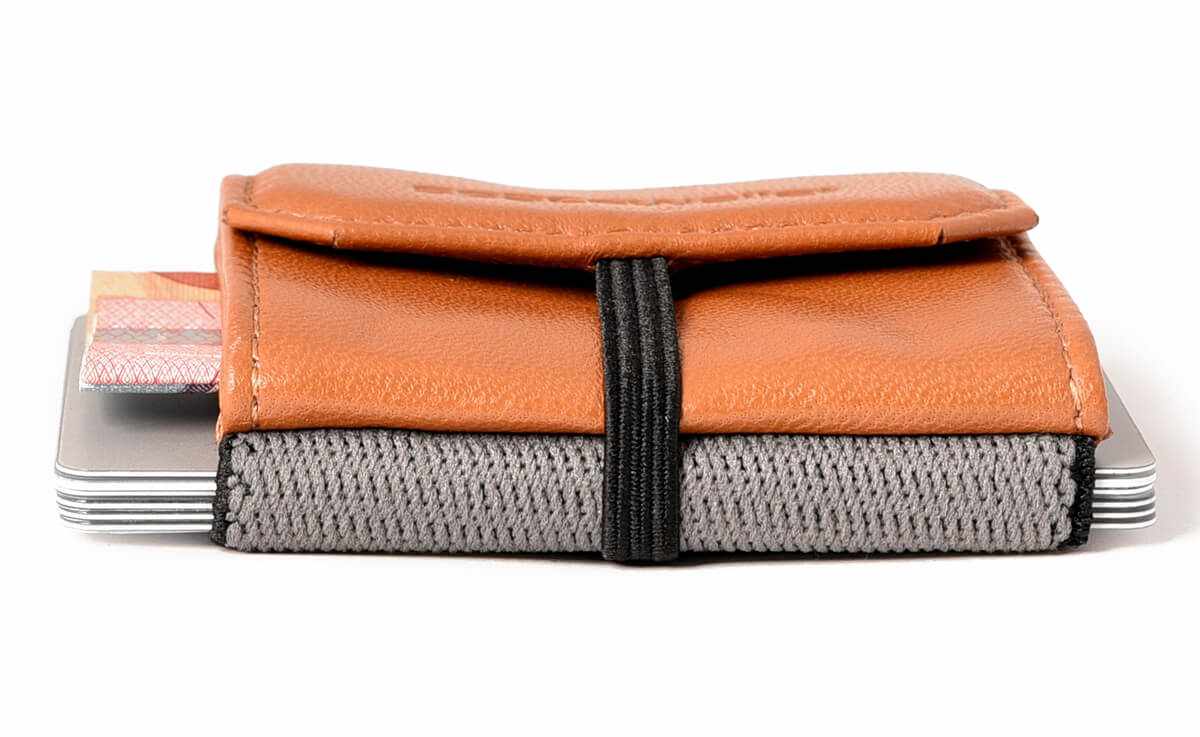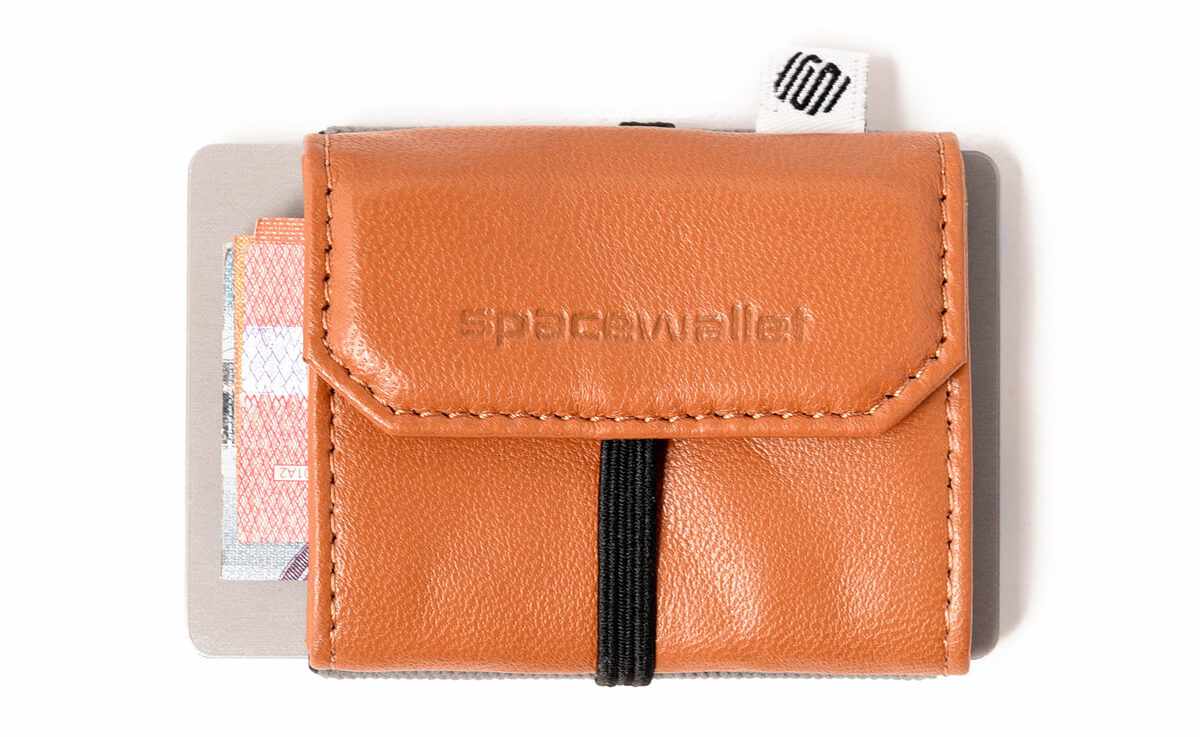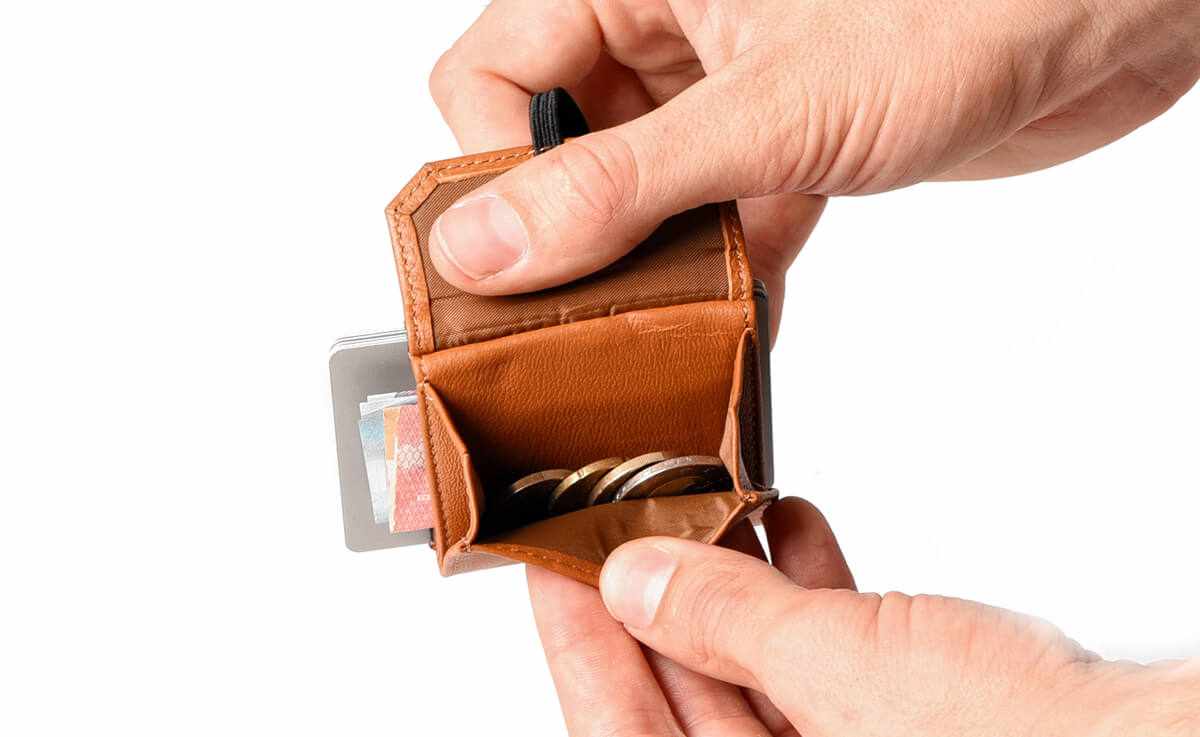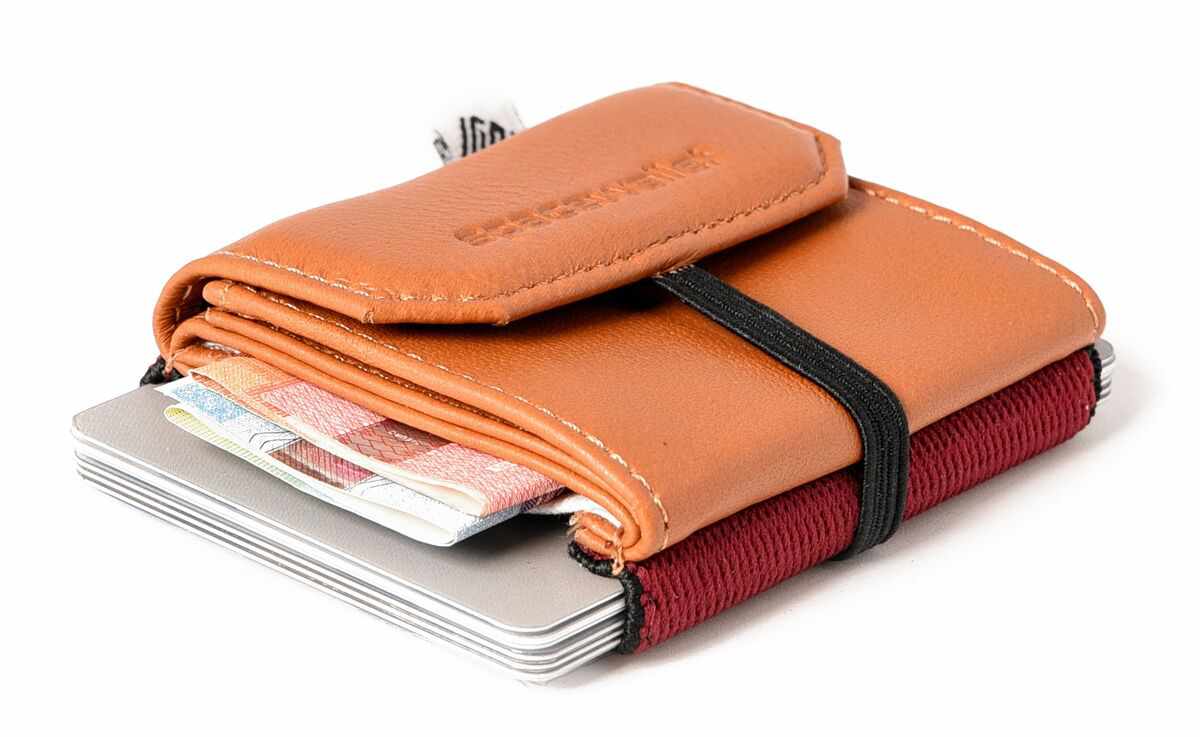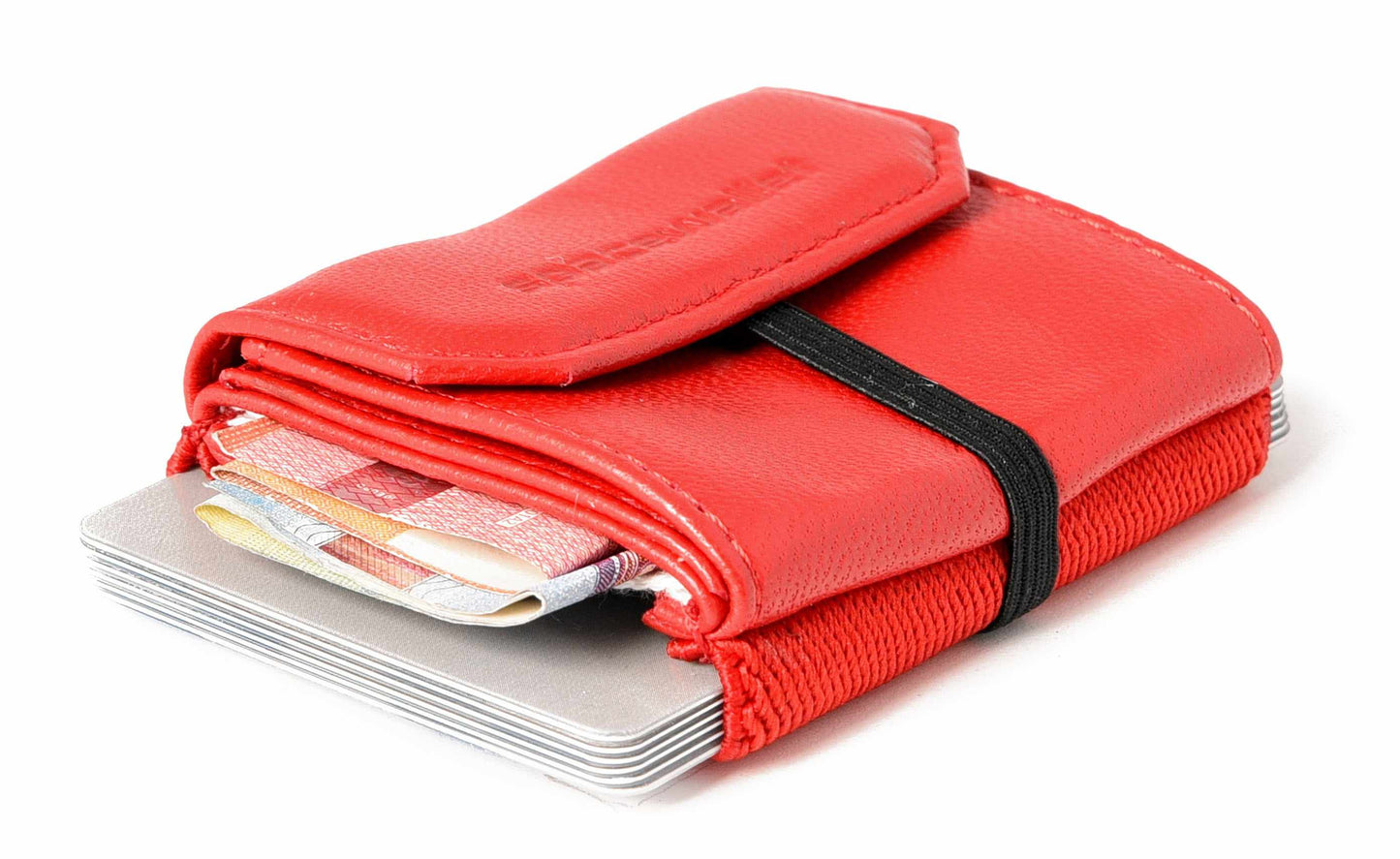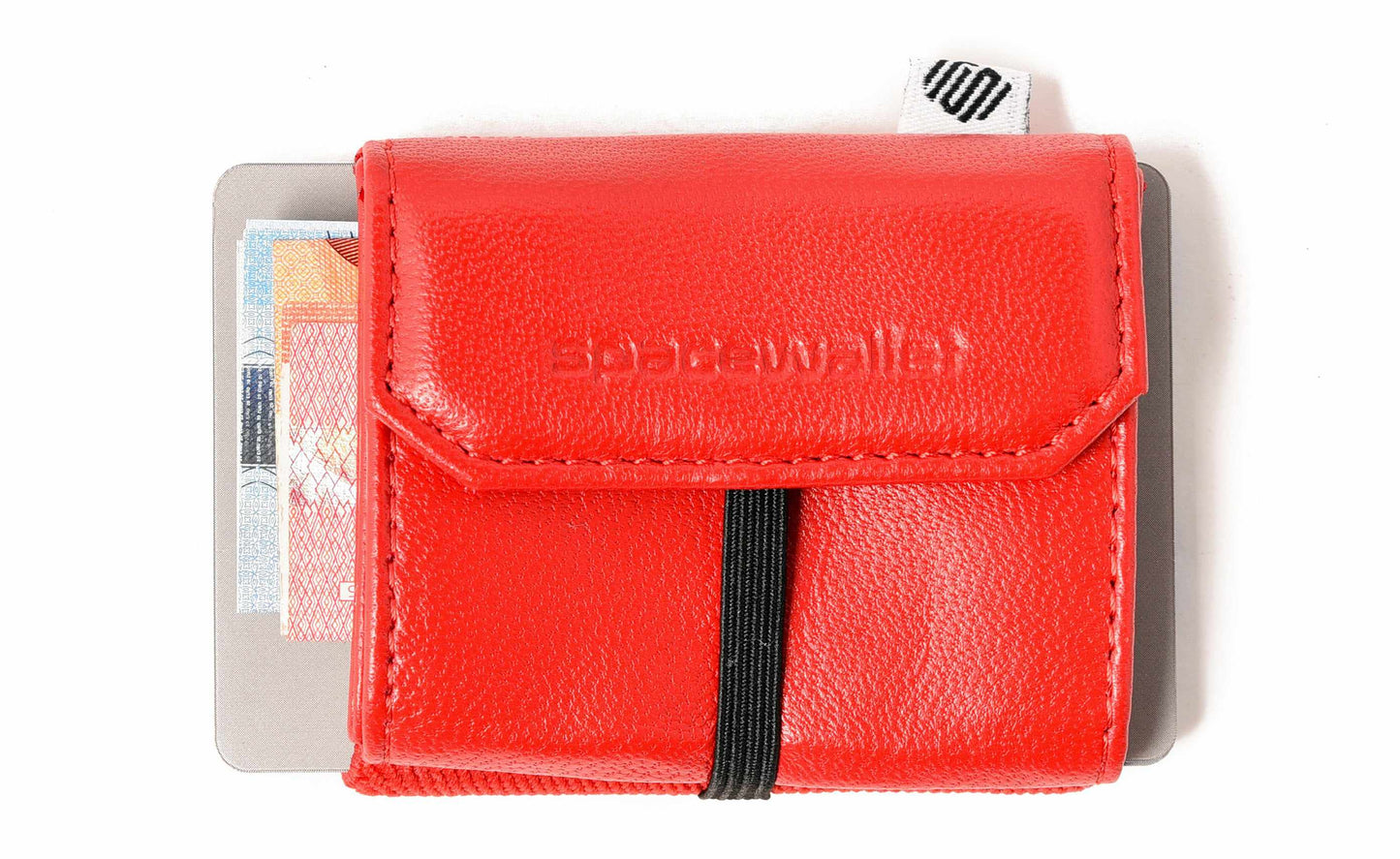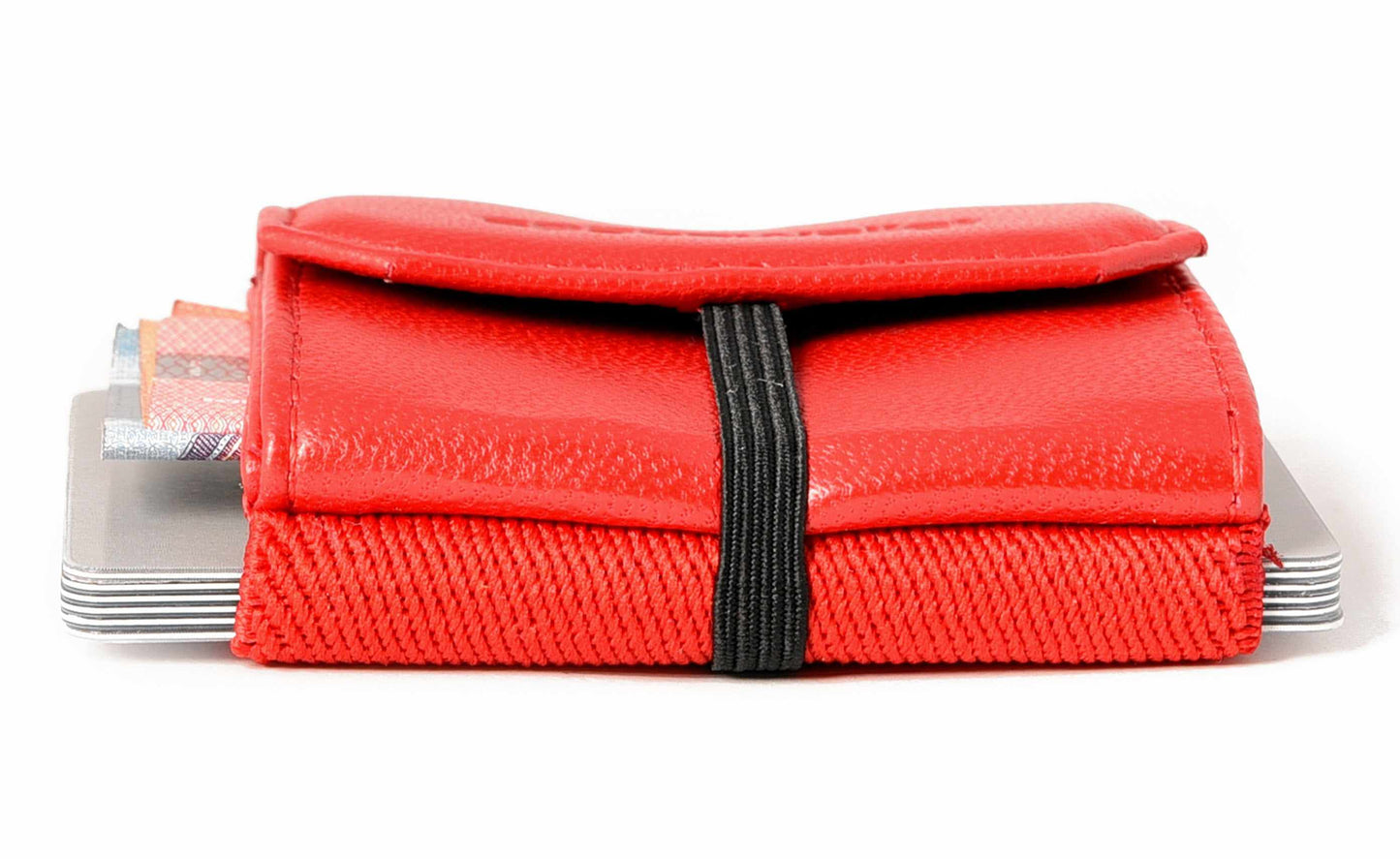 Discover the Slim Wallet - small, light, strong
The Space Wallet Pull is a really slim wallet:small (7 x 6 x 1.5 cm) and incredibly light (only 15 grams) and a real space saver.
You can access all cards by simply fanning them out. Banknotes are folded and placed with the cards or in the note compartment.
Our pull version comes with a small coin pocket perfect for coins, small adapters or even a key. This additional compartment is closed with an innovative rubber band.
Do you use the coin compartment a lot? Then take a look at our Space Wallet Push . Thanks to the sturdy push button, everything holds up even better.
You want it even more minimalist? Check out our Space Wallet Classic . Without coin pocket, 9 grams light.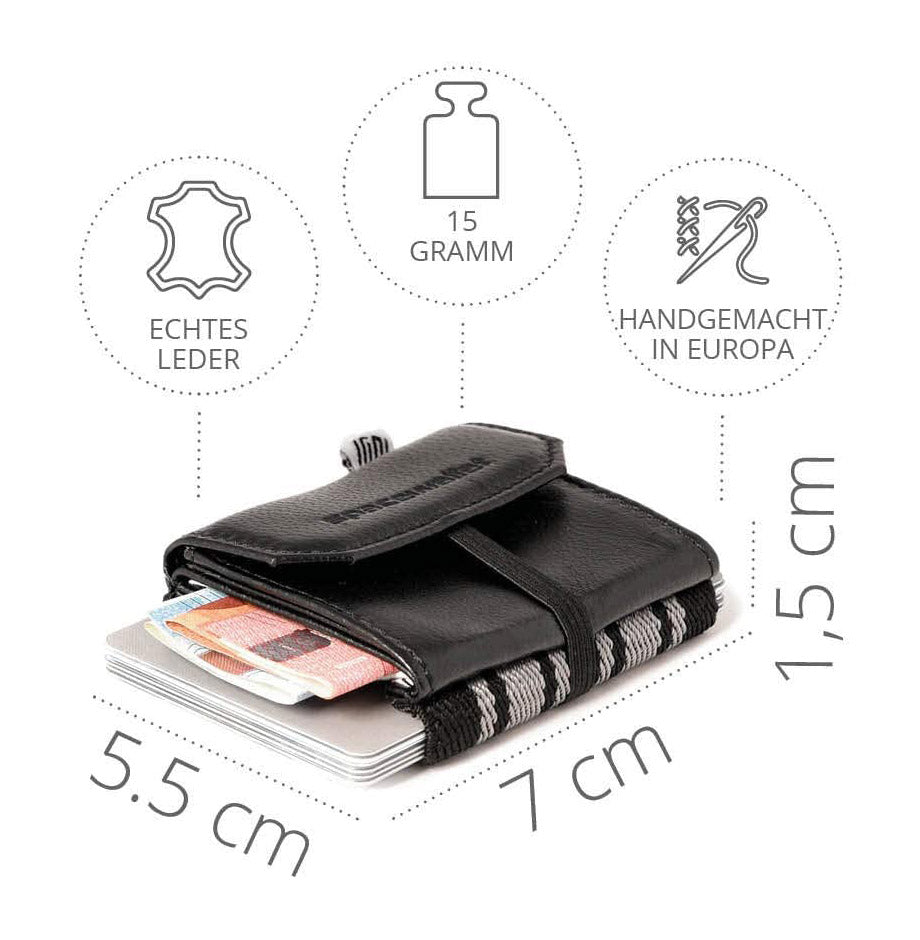 Sturdy, durable and genuine leather feel
No matter what you call it:mini wallet, purse, purse or slim wallet - we have been producing the Space Wallet Pull since 2015 and our customers are almost always very satisfied with the quality.
The genuine leather ensures a pleasant, soft and warm feel. The sturdy seams can withstand a lot and the high-quality elastic band around the cards keeps up to 15 cards permanently safe - we guarantee a 5-year durability!
Try it:60-day money-back guarantee
You have the opportunity to test your new wallet extensively. Instead of 14 days of legal guarantee, you have almost 2 full months to learn to love your Space Wallet Pull ;-)
If you are not satisfied, you will get your money back immediately without any ifs or buts. point of honor!
Super zufrieden
Das ist schon mein 4. Space Wallet. Ich war einer von den ersten Kunden. Die Firma gab es nicht mal, so zu sagen ein Start Up Unternehmen.
Dies ist mein 2. wallet, weil ich mit dem ersten super zufrieden war. Nach ein paar Jahren leierte das Gummi vom Münzfach etwas aus.
Vielen Dank!
Kleiner Hinweis: Seit kurzem haben wir bei der Variante 'Night Guard' einen stärkeren Gummi in Verwendung.
ist mein zweites
Hatte sechs Jahre lang das Spacewallet Push (mit Druckknopf) im täglichen Einsatz und überall dabei, in ganz Europa, Australien und den USA. War immer super. So langsam wurde der Druckknopf etwas weicher und das Münzfach ging in der Tasche ab und zu auf, außerdem leierte das Gummi vom Kartenhalter ein bisschen aus. Ist okay nach sechs Jahren Dauereinsatz, denke ich... so lange hat bei mir noch nie eine Geldböre gehalten. Jedenfalls habe ich jetzt das Pull bestellt, mit Gummizug fürs Münzfach. Ist genau so gut und hält sicher wieder 6+ Jahre. Danke!
Toller Service
Schnelle Bearbeitung, schnelle Lieferung, super Service, super freundlich, alles unkompliziert. Sehr empfehlenswert.
Klein und übersichtlich
Für kleine Handtaschen perfekt; alles Wesentliche drin.